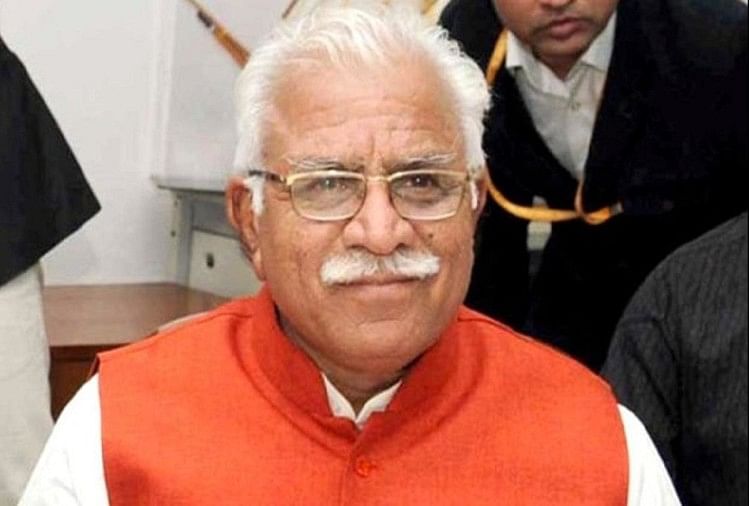 India News
Haryana Coronavirus Marriage Guidelines News: Haryana Government Fixed The Number Of Guests Attending The Wedding Due To Covid-19 – Haryana Marriage Guidelines: Number of wedding guests fixed, 50 allowed in these five districts and 100 in the rest
On November 24, 2020 by admin
News Desk, Amar Ujala, Chandigarh
Updated Tue, 24 Nov 2020 06:59 PM IST
CM Manohar Lal (File Photo) – Haryana Marriage Guidelines
The Haryana government has fixed the number of guests for marriage ceremonies here. Chief Minister Manohar Lal said that only 50 people would be able to attend the marriage ceremony to be held at the marriage hall in Gurugram, Faridabad, Rewari, Rohtak, Panipat and Hisar districts. At the same time, 100 guests can gather if the ceremony is being held in an open space. In the remaining districts of the state, only 200 people can attend the wedding ceremony held in the open and 100 people in the marriage hall. Chief Minister Manohar Lal said that this order will be effective from November 26 in the state.
Talks with PM regarding Corona vaccine

Earlier, Haryana CM Manohar Lal apprised Prime Minister Narendra Modi of the preparations of his government on Corona. CM said that it has given instructions to make a strategy to deliver the corona vaccine to the general public. In the first phase, vaccines will be made available to health workers and the most needy people. Since it is not possible to vaccinate all at once. In the second phase, the necessary service providers will be vaccinated. After this there will be two more stages, in which people will be given corona vaccine based on age.
Virus infection is increasing again in the state
In Haryana, the number of patients who died due to corona is increasing. In the last 24 hours, 28 more coronated patients have lost their lives in the state, while 2663 new infected patients have been reported. Three in Gurugram, three in Faridabad, two in Sonipat, three in Hisar, two in Ambala, two in Karnal, three in Rohtak, two in Rewari, one in Panchkula, one in Kurukshetra, one in Sirsa, one in Mahendragarh, in Bhiwani. One, two in Fatehabad and one patient died in Jind due to infection. The condition of 445 patients remains critical. 2567 patients have also recovered.
The total number of infected patients in Haryana now stands at 219963, out of which 197335 patients have been cured. 20412 patients still suffer from the virus. The recovery rate has reached 89.71 percent. The infection rate is 6.88 percent. The infection mortality rate is 1.01 percent. Health department has put 239553 patients in medical surveillance in the state. A sample report of 4429 suspected patients is awaited. So far, a total of 2163 patients have died due to this infection in the state.
A gathering of 50 people allowed in halls while 100 can gather in open spaces in Gurugram, Faridabad, Rewari, Rohtak, Panipat & Hisar districts. In other districts, gathering of 100 ppl allowed in closed spaces while 200 in open spaces, effective from Nov 26: Haryana CM pic.twitter.com/PdmCey9kOc

– ANI (@ANI) November 24, 2020



www.amarujala.com