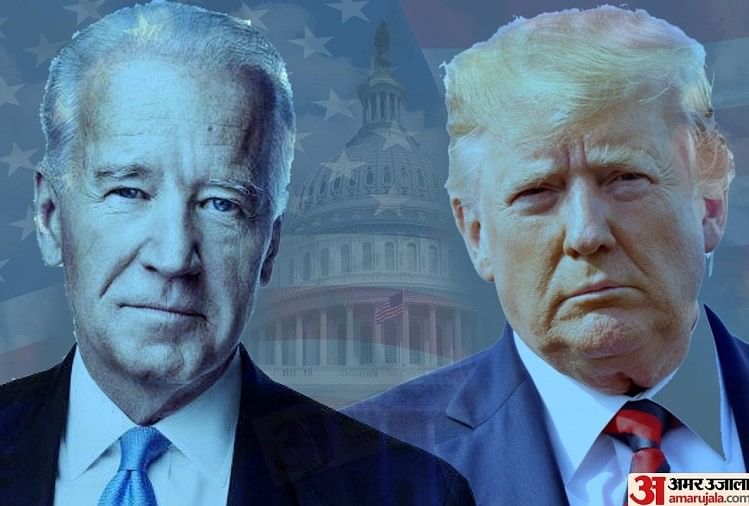 India News
Donald Trump finally agress to Biden Transition, Michigan certifies Joe Biden as Winner – Biden's victory will be seen in 7 days, Trump says – Change of power happened but did not give up
On November 24, 2020 by admin
World Desk, Amar Ujala, Washington
Updated Tue, 24 Nov 2020 08:59 AM IST
Donald Trump-Joe Biden (File Photo)
– Photo: Amar Ujala
The victory of newly elected US President Joe Biden may also see Michigan sealed by next week. Indeed, Michigan's election agency recommends that US election results be verified by next week. At the same time, Donald Trump has accepted the change of power in America for the first time. Also, he said that he has not given up yet.
Biden's recommendation to seal victory

The Election Agency of Michigan recommends that state election surveyors verify the results of the November 3 election next week. The decision will provide the basis for Joe Biden's victory over President Donald Trump, but may not end the party differences over voting. The recommendation was released online with formal notice of Monday's meeting of the Board of State Canvassers. It was recommended at the end of a week of upheaval. In the same week, Trump on Friday summoned representatives of Republican Party states to the White House in an unusual attempt to quell Biden's 1,54,000-vote victory.
Surveyors from the Republican Party in Wayne, Michigan's largest county, on Tuesday refused to verify local results but changed their stance following public criticism. He then spoke to Trump and said the next day that he was rejecting his earlier vote, but by then it was too late. The State Election Bureau said that all of Michigan's 83 counties have sent their verified results to the capital, Lansing.
Trump accepted change of power, but did not accept defeat yet
President Donald Trump, meanwhile, did not accept his electoral defeat, but agreed to a change of power. This happened when the government agency asked Joe Biden to begin preparations to transfer power to the White House.
Trump acknowledged that it was time for the General Services Administration (GSA) to 'do what needs to be done'. However, once again he refused to accept his defeat and said that his claim was strong.
He says I will continue this fight and I am confident that we will win, but before the Republicans signed the GSA's decision to work with Biden's power-transferring team, there were hints that in the November 3 election Was rigged.
read ahead
Trump accepted change of power, but did not accept defeat yet

www.amarujala.com