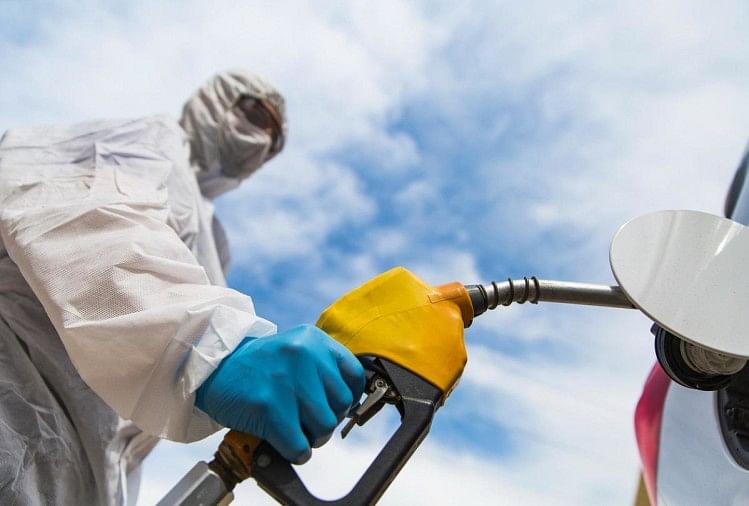 India News
Crude Oil On Top Of 10 Months, Petrol Prices Will Increase – Petrol-diesel prices may go up by two rupees, know why it may increase
On November 24, 2020 by admin
Business Desk, Amar Ujala, New Delhi
Updated Wed, 25 Nov 2020 05:17 PM IST
Now you should be ready to pay more at the petrol pump, because the price of petrol and diesel may increase by up to two rupees. It is being told that this increase may be due to rising crude oil prices.
Let us know that on the expectation of getting the Corona vaccine, on Monday, the price of crude oil in the global market rose by more than two per cent and on Tuesday was also up. Crude prices have reached $ 47 per barrel for the first time since March.

Oil brokerage firms say fuel consumption is projected to increase in 2021 with expectations of overcoming Kovid-19. Continuous testing has also raised hopes of a vaccine soon and oil consumption is accelerating. Brent crude rose to $ 46.72 a barrel due to increased demand.
This is the highest level since 6 March. WTI also sold at $ 43.38 per barrel. OPEC and allied countries had drastically cut 120 million barrels of production to control crude prices, but prices had remained around $ 40 since March under pressure from the epidemic.
Petrol in Delhi has risen 95 paise to Rs 81.59 per liter in 5 days. Market experts say that by early 2021, crude could reach $ 58. OPEC countries will also meet on November 30 for production and prices.

www.amarujala.com