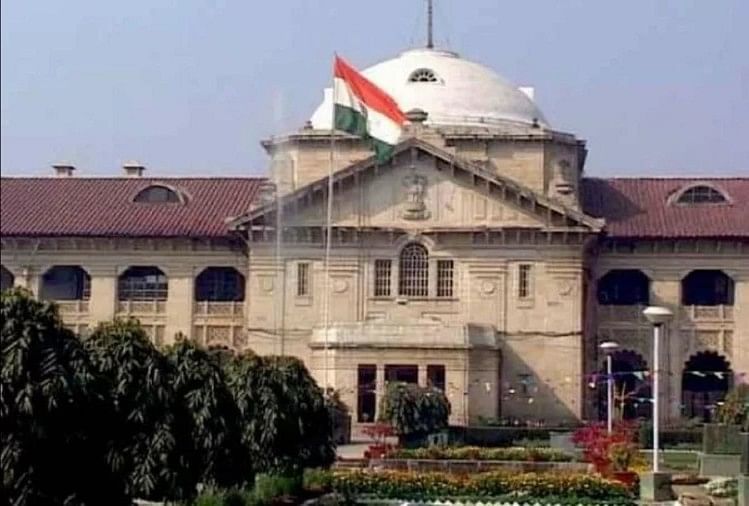 India News
Choosing The Partner Of Your Choice Is A Fundamental Right Of A Person: High Court – Choosing The Partner Of Your Choice
On November 24, 2020 by admin
Amar Ujala Network, Prayagraj
Updated Tue, 24 Nov 2020 12:48 AM IST
Allahabad High Court
– Photo: Amar Ujala
The Allahabad High Court has said that every person has the right to live with a person of his choice, irrespective of religion. This is a fundamental element of his right to personal freedom. The court said that we have failed to understand that when the law allows two persons to be peacefully together, even if they are of the same sex, then anyone, whether it is a person, family or state, It is not right to object to their relationship.
No one has the right to object to two people living together with their free will. The court recently disagreed with the decisions made by the Allahabad High Court's single bench in the case of Priyanshi alias Samreen and Nur Jahan Begum alias Anjali Mishra, stating that in these two cases, two adults chose their partner and live with them. The right to freedom has not been considered. The court said that this decision is not a correct law.
While hearing the plea of ​​Salamat Ansari and Priyanka Kharwar, residents of Vishnu Puri of Kushinagar, this decision was given by a bench of Justice Pankaj Naqvi and Justice Vivek Aggarwal. The petitioner said that they are both adults and on 19 October 2019, they married the Muslim customs. After this, Priyanka has accepted Islam and they have been living as husband and wife for a year. Priyanka's father has lodged an FIR opposing the relationship, against which he had filed a petition.
Opposing the petition, it was said on behalf of the state government that conversion to marriage only is prohibited and such marriage is not recognized in the law. The court said that we do not see them from the perspective of Hindu Muslims. It is two adults who have been living together for the last one year on their own free will and choice and interfering in personal relationships is a serious encroachment on the right to privacy of the person, which he is entitled to in Article 21 of the Constitution.

www.amarujala.com