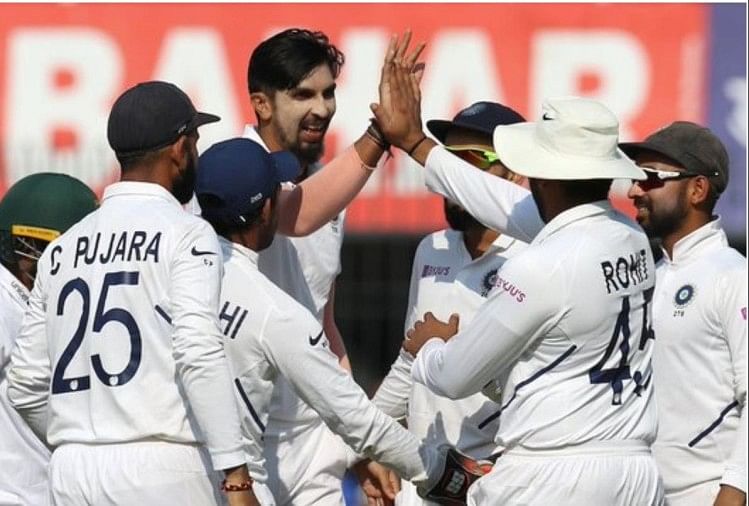 India News
Ausvind: Rohit Sharma, Ishant Sharma Set to Miss Australia Test Series – Very bad news for Team India, Rohit-Ishant may be out of Australian tour
On November 24, 2020 by admin
Sports Desk, Amar Ujala, New Delhi
Updated Tue, 24 Nov 2020 11:50 AM IST
A few days before the start of the Australia tour, the Indian team received a setback. According to the news, the team's star batsman Rohit Sharma and veteran pacer Ishant Sharma could be out of the Test series. Virat, who will soon become a father, will return to India after the first Test and if Rohit too does not go to Australia then Team India will be really in trouble.
Actually, Rohit and Ishant were injured during the IPL. While 'Hitman' was eliminated from some of the last round matches, 'Lumbu' had to withdraw from the middle tournament. Now at the National Cricket Academy (NCA) in Bangalore, both were working hard to recover from their injury, but the latest report reveals something else.

According to media reports, both will not be able to fit for the Test series in time. If sources are to be believed, NCA experts have given information to the team management, selectors and BCCI. This report states that the fitness reports of both are not so encouraging. Now its official announcement can be made soon. Earlier, Team India coach Ravi Shastri has said that if Rohit and Ishant do not reach Australia in the next four or five days, then both the players can be out of the Test series. Actually, the quarantine rules in Australia are strict. On reaching Australia, it is very important for any person to remain quarantined for 14 days. The first match of the Test series is to be played from 17 December.
It is important to mention that both the players were first excluded from the tour of Australia, but then later Rohit was selected in the Test team and also on Ishant Sharma to be fully fit to join Team India in Australia. The condition was laid.

www.amarujala.com