Highlights:
India bans 43 more mobile apps including snack video, 267 apps banned so far
Digital strike being pulled apart 6 months after the beginning of tensions with China over LAC
The question is whether the talk on the ongoing deadlock over LAC is not being made.
India-China has 8 rounds of core commander level talks to reduce tension on LAC
new Delhi
India on Tuesday banned 43 more mobile apps amidst ongoing tension with China over LAC in eastern Ladakh. So far, a total of 267 mobile apps have been banned, most of them Chinese, including TicTock, PUBG, UC Browser. Many of the apps that have been banned were extremely popular. China has also confessed that banning apps such as TicketLock will cause economic losses. This is the reason why the app ban is being considered as digital strike on China. Tension began on LAC in May this year. Now even after 6 months, what does 'digital strike' mean? Is there still no talk in both the countries about the ongoing China China standoff? Let's understand.
Even after political, military and diplomatic talks, nothing is being done?
Another digital strike on Chinese apps can be taken to mean that there is no talk between the two countries on border impasse. If this was to happen, there would not be another digital strike, which would surely sting China. There has been 8 rounds of military dialogue between the two countries at the Corps Commander level. From NSA Ajit Doval to Foreign Minister S.K. Jaishankar and Defense Minister Rajnath Singh have had talks with their Chinese counterparts. Constant military and diplomatic negotiations are going on and every time the talks are limited to just talk and there is no significant progress. Alam is that thousands of soldiers of both countries are fighting on the LAC even in the bitter cold.
Another digital strike on China, India banned 43 apps
Is China not outstripping with a stubborn stance?
Another digital strike indicates that China is not deterring from its stubborn stance. He first encroached on Indian territory in Pangong's Finger Area. Later, when the Indian troops took the strategically important high altitude areas on the southern side of Pangong Lake, Beijing was shocked. Now he wants India to clear those peaks first, while India is insisting that the process of retreating the troops should be carried out in the order in which the encroachment occurred.
Real screws are stuck due to finger area
First of all, let us understand how the dispute started and where the screw is trapped in both countries. In fact, on the intervening night of May 5-6 this year, Chinese soldiers armed with baton sticks, sticks and sharp weapons attacked Indian soldiers at Finger-4 in Pangong area. Since then, Chinese soldiers have been on Finger-4. Meanwhile, Chinese soldiers also constructed the road from Finger-4 to Finger-8, which further complicated the matter. Finger-4 is still not connected by the Indian side.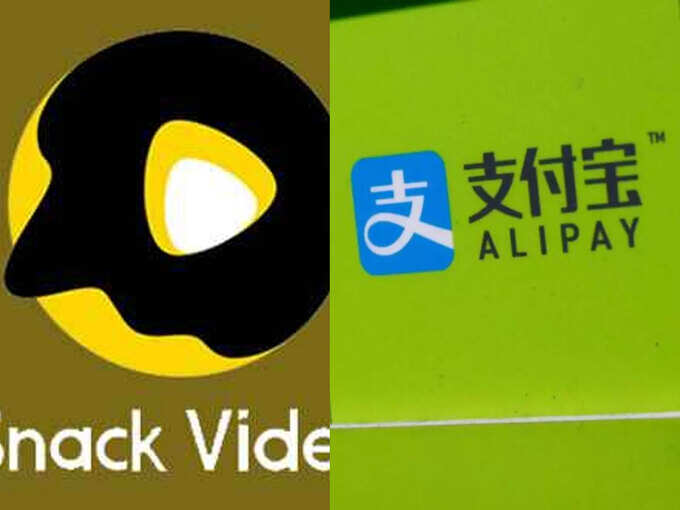 Tension reached peak after Galvan's bloody clash
The Indian Army has been patrolling Finger-8 till May but after the cowardly attack, China took control from Finger 8 to Finger 4. Then in June, he also attacked Indian soldiers in the same way in Galvan Valley and Gogra Hot Spring area. Indian soldiers also responded appropriately, which caused the Chinese soldiers to blow their senses. In the bloody skirmish in the Galvan Valley, 20 Indian soldiers were killed. China also admitted that its jawans were also killed and wounded but did not disclose the number. Tensions between the two countries reached a peak after this bloody clash.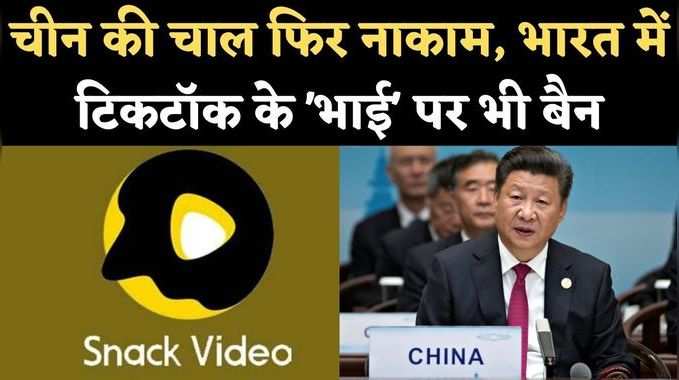 China's move failed again, Tiktok's 'brother' in India also banned
China's tactic after India's strategic lead on the southern shore of Pangong Lake
In September, India took control of several strategically important peaks on the southern side of Pangong So. This has given India a strategic edge over China in the area which has upset Beijing. This is the screw. China wants the first Indian soldiers to retreat from those peaks, while New Delhi bluntly says that the Chinese army should retreat from the first finger area where it first started encroachment. In military negotiations, the vicious China is refusing to move out of the finger area altogether. He wants both armies to retreat from the Finger-4 area. It has placed a condition that the Indian Army should be only patrolling to Finger-3 and PLA to Finger-5. India has rejected this proposal outright as the disputed Finger-4 area will become part of China's illegal occupied Aksai Chin. Due to these tactics of China, the deadlock remains intact even after 8 rounds of talks at the core commanders level. This is the reason why even Prime Minister Modi has said that the Indian Army should be vigilant in talks with China.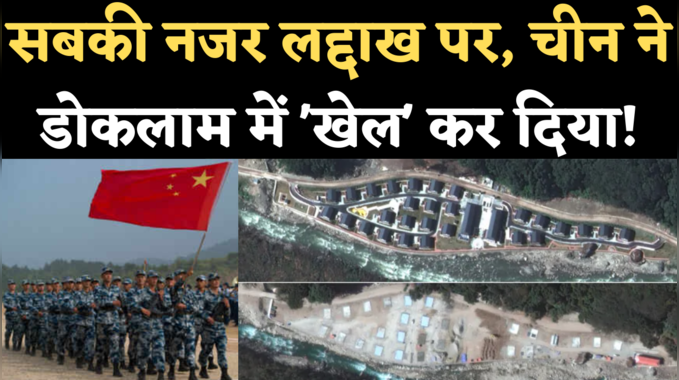 India China Doklam News: What China made in Doklam, testimony giving satellite photos
Message: Do not tolerate messing with security, be it border or cyber sector
Through another digital strike on Chinese apps, India has given a clear message to China that any attempt to play with the sovereignty and security of the country will not be spared, whether it is on the outskirts or through the cyber sector. This action of India is also digital sanitation in a way and also making space for 'Self-reliant India'. There is also an opportunity for Indian tech companies and app developers to provide a safe alternative to these restricted apps.

navbharattimes.indiatimes.com