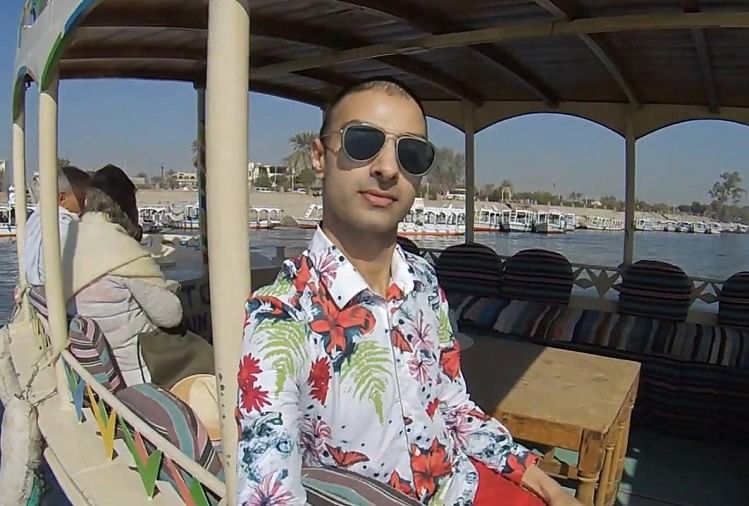 India News
Self Proclaimed Psychic Nicolas Aujula Predicts About Year 2021 – Who claims to have predicted the Corona epidemic, said these things for 2021
On November 23, 2020 by admin
Nicholas Ojula
– Photo: YouTube ScreenGrab
The corona virus global epidemic has pushed the entire world into a trench of fear. Lockdown had to be imposed in many countries across the world to deal with this epidemic and a large part of the year 2020 fell to this lockdown. Millions of people were hit by this disease, the economy of most countries also went down the drain. At the same time, this disease is again raising its head in many countries.
Now the year 2020 is nearing its end and 2021 is about to come. People are also expecting from the coming year that the new year will bring new expectations and they will get rid of these problems. On the other hand, a psychologist who claimed to have predicted it about two years before the onset of the corona virus epidemic, has also predicted the year 2021.

Nicholas Aujula, 35, says that the world battling the Corona virus will not get any relief from the epidemic at the start of the new year. He said, after the new year, the situation will remain the same, there will be a situation to overcome the infection around the spring. But the restrictions imposed due to the prevailing fear and corona virus in the people will not end till 2022.
Nicolas Aujula has spoken of another crisis in his prophecy. He says that the world, which is suffering from a global pandemic corona virus, will also face another disease 'pig flu' next year. However, he says that this disease arising from pigs will not be like any other virus-borne disease, but still the whole world will be troubled by it.
Ojula's other predictions for 2021
Ojula has said that in 2021 there will be large-scale protests around the world. An atmosphere of unrest will continue and this round will continue for the next two to three years. He said, 'I see people going somewhere for a better life, on a much larger scale. I'm not talking about a few hundred people, I mean thousands of people. ' Along with this, Aujula also spoke about the resignation of British Prime Minister Rishi Sunak.
He also spoke about the health of famous Hollywood actor Tom Cruise. He said, 'The words' Tom Cruise' and 'Dil' are coming to my mind again and again. Maybe they will have to face some heart related disease or maybe there could be a breakup problem in their life. Along with this, he also spoke about Peter Andre's new music album and the new book of Harry Potter series.
Nicholas Aujula also predicted the British royal family. He said, 'I see scenes that Megan Merkel is appearing on screen somewhere giving some kind of interview where she is revealing some secrets related to the royal family. I am also seeing him and another child of Harry. ' He has also spoken of killing a big leader next year. However, Aujula has not named the leader.
After all who is this nicholas ajula
The kind of prophecies of Nicholas Aujula, what he tells about himself, are no less strange. According to Augula, he has been born thousands of times. According to him in one of his previous births he was the queen of Egypt and in another birth he was a lion. He says that I was aware of my abilities at the age of 17 years. Ozula says that in one birth I have lived in another galaxy too.
Ojula wanted to study history and economics as a teenager. But after having such experiences, he decided to become a pre-birth regression therapist. Since then, he has been constantly seen with vision. He believes that this ability has helped him predict some major events. Aujula claims that he predicted Corona in 2018.
Trump's defeat prediction also claimed
Aujula claims that he also predicted the defeat of US President Donald Trump. He said, 'I saw the defeat of Donald Trump. The American elections were in a tough competition, so when Joe Biden got ahead of the trump, my vision had to come true. Augula also claims to have predicted the 'Black Lives Matters' movement. According to him, he saw the vision of a global movement associated with it in the year 2019.
read ahead
Ojula's other predictions for 2021

www.amarujala.com