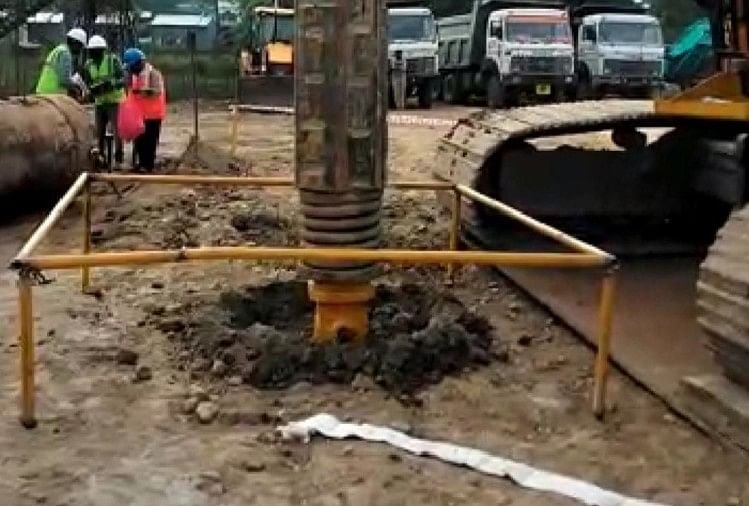 India News
Ram temple construction process is fast, each stone is being coded, machines will be excavated to a depth of 200 feet
On November 23, 2020 by admin
News Desk, Amar Ujala, Ayodhya
Updated Tue, 24 Nov 2020 04:47 PM IST
Excavation work for the foundation of Ram temple started
– Photo: Amar Ujala
The process of construction of Ram temple is now fast. The work of transporting the carved stones from the workshop in Ramghat to the Ramjanmabhoomi complex is also going on in full swing. For foundation testing, stones in number 30 in 12 trucks have reached the temple from Karsevak Puram.
Every single stone is being counted for the construction of the temple. From the foundation of the temple to the building of a floor, 75 thousand cubic feet of stone is ready. Numbers are being inscribed on every stone carved in the workshop of Ramjanmabhoomi Nyas.

Manoj Sompura, who is involved in the coding of stones, explains that the coding is being done on the stones in such a way that it is known that how many stones will be used in the construction. The pillar stones are of 25 cubic feet and the other stones are of 10 and 5 cubic feet. From the foundation of the temple to the building of a floor, 75 thousand cubic feet of stone is ready. About 1.25 million cubic feet of stones for the remaining two floors will be ready over time. A committee of five eminent architects of the country has been formed to construct the temple according to Vedic customs. The committee will give opinion in the construction according to Vastushastra.
Search of hard ground for foundation continues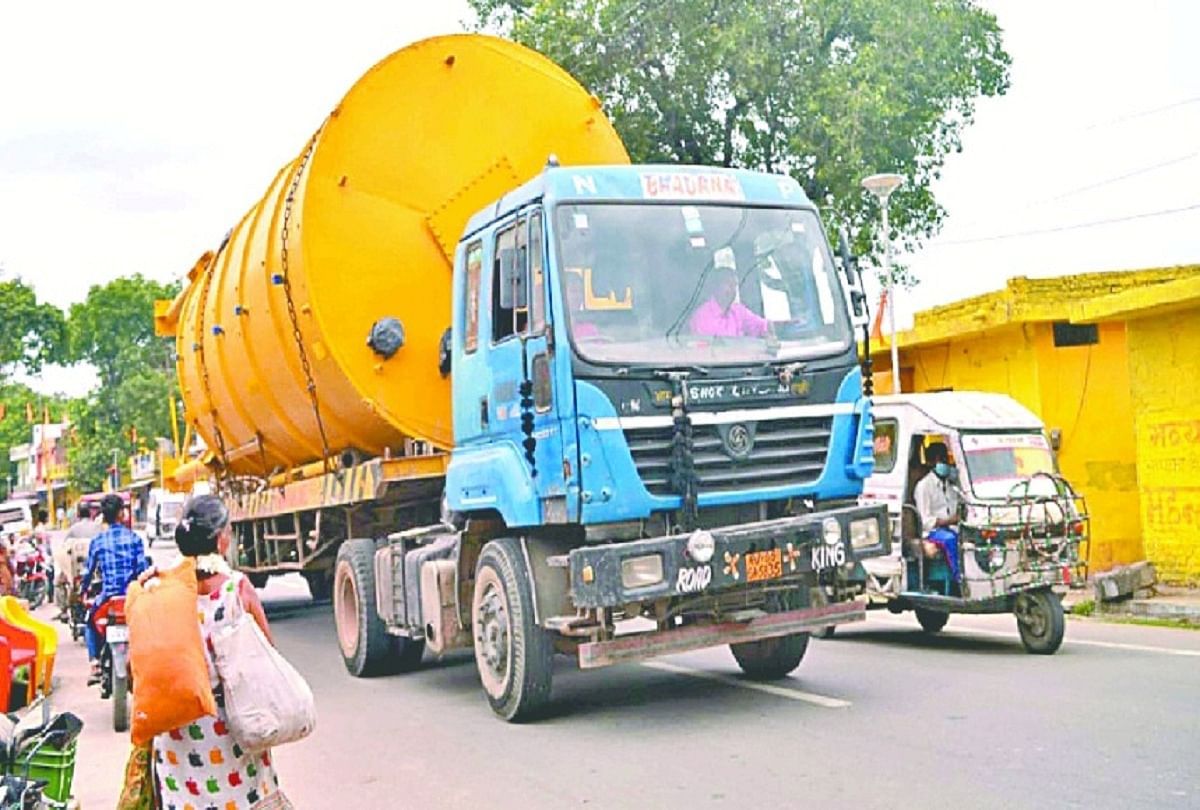 Big machines of LNT reached Ayodhya for construction of Ram temple
– Photo: Amar Ujala
The trust has made every arrangement for the construction of Ram temple in the history pages too. Shri Ram Janmabhoomi Tirtha Kshetra Trust, Ram Mandir Nirman Samiti, VHP and these five companies together have discussed the 1200 pillars for the foundation, the strength of the piling and the combination of materials used in it.
In order to make the Ram temple durable and strong, the pillars for the temple will be built with machines excavated to a depth of 200 feet below it. According to the information, even after digging to such depth in the preliminary test, rocky ground has not yet been found.
Experts other than scientists from IIT Roorkee and many other institutions are looking for a solution to this difficulty for a strong foundation. Load testing is in progress along with soil testing. If there is no rocky ground below, the temple will be in danger of sinking.
read ahead
Search of hard ground for foundation continues

www.amarujala.com