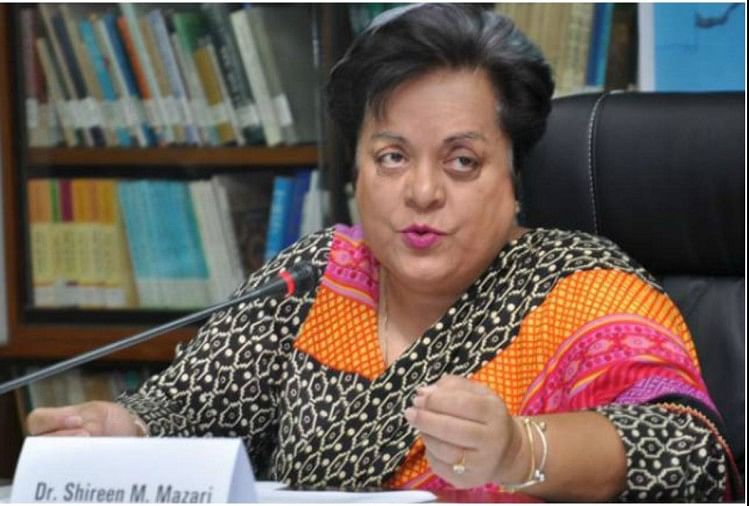 India News
Pakistan Human Rights Minister Shireen Mazari Apologizes to France – Pakistan's shame: Human Rights Minister Shirin Mazari apologizes to France
On November 23, 2020 by admin
abstract
Shirin Mazari deleted controversial tweet after calling French President Nazi
Detailed
Pakistan was once again ashamed globally when Pakistani human rights minister Shirin Mazari on French President not only had to withdraw his controversial tweet but also had to apologize for his actions. Mazari had said that President Emanuel Macron's government was committing atrocities on Muslims in the same way as it did on Jews during the Nazi regime.
President Macron was angered by the Pakistani minister's tweet and France demanded the withdrawal of the comment from Mazari. Two days ago, Shirin Mazari made some tweets citing an article that said that the Macron government is treating the Muslims there as atrocities on Jews by the Nazis. On this, the French Foreign Ministry contacted its Pakistani embassy and asked the Pakistani government to object. France said that either minister should present evidence in favor of his claim, otherwise apologize. According to Geo News, Pakistan had to bow to the tough attitude of France and the Human Rights Minister had to apologize. Mazari wrote, I am correcting my mistake and deleting the tweet and I apologize for this mistake.

Mazari's tweet false and hate-mongering
France termed Pakistani Human Rights Minister Shirin Mazari's tweet as hate-filled and hate-mongering. The French Foreign Ministry spokeswoman said, "These words are related to the ideology of sheer falsehood and violence." We oppose it. Under no circumstances are such things accepted. The minister should present the evidence or apologize otherwise.
France's opposition continues in Pak
The President of France is fiercely protesting in Pakistan. The government also supported the boycott of French products after Tehreek-e-Labbak created a lot of uproar in Islamabad. Pakistan and Turkey have been consistently opposing the actions taken by President Macron in protest against terrorism in France.

www.amarujala.com