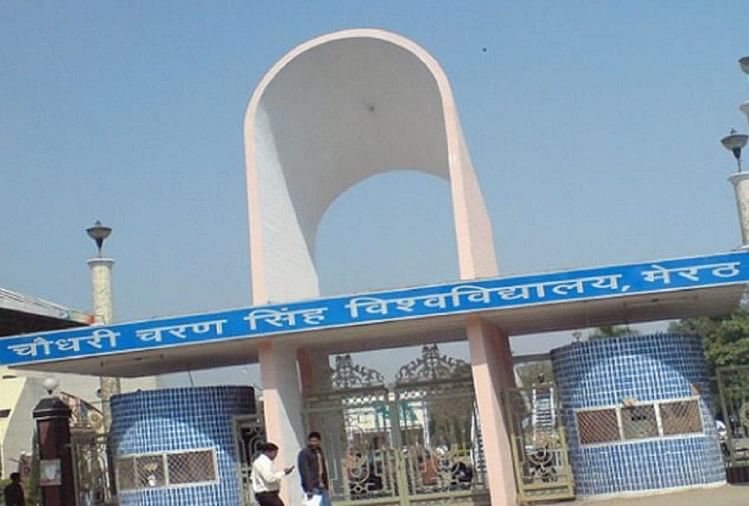 India News
Meerut: Classes will be run in campus-colleges from today, no entry without Mask – Ccsu: Classes will be run in campus-colleges from today onwards after eight months, entry will not be done without mask and thermal screening
On November 23, 2020 by admin
abstract
– After eight months, the initiative will increase, studies will also be done in private university
Detailed
Classes will be physically conducted at the Chaudhary Charan Singh University Campus and colleges from today. All colleges have been sanitized. No college will get admission without a mask. Admission will be given only after thermal screening. In some colleges, time table of classes has been issued from 10 am to 3 pm and in some from 9 am to 3 pm.
All the colleges have been closed since March. Only the final year examinations were conducted. The remaining students have been promoted without examinations. In such a situation, students have not come to colleges since eight months. The work of sanitizing the classes had already started in all the colleges after the state government directed to physically conduct classes from 23 November. The laboratories have been asked to follow the guide line completely. The material that will remain here will not be thrown out directly.
In the laboratories, the waste discharged from here will be kept in a box. Talking about the area of ​​CCSU, there are about six lakh students in campus-colleges. Per Vice Chancellor Prof. Y Vimala said that the time table of classes has been issued by all the heads of the departments on campus.
Girls are more in college, number remains less in coed
Except the university campus, the number of students in colleges remains extremely low. Talking about Meerut, the attendance of girl students in girls colleges is good but coed colleges have bad condition. Only 20 to 30 percent of the students come here. The number of girl students in girls colleges will be fine.
Classes will also be run in private universities
Classes will also be physically conducted in private universities. All the students have been sent messages on their mobiles in this regard. According to the guide line issued for Kovid-19, students will be set up in the rooms.
Note- what is your opinion about these news. Tell us in the comment box on Facebook.
Like this Facebook page to see the latest news and videos from the city to the country

www.amarujala.com