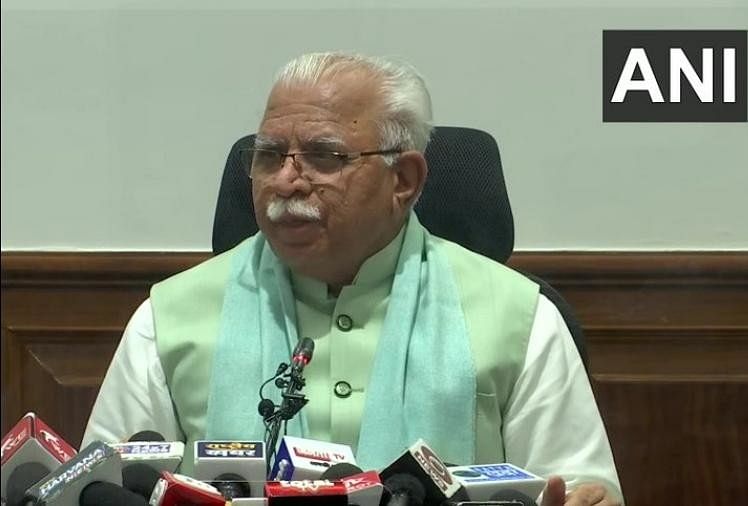 India News
Haryana CM Manohar Lal share the plan of Corona Vaccine Distribution – Who will first get Corona vaccine in Haryana, CM Manohar Lal plans to share
On November 23, 2020 by admin
News Desk, Amar Ujala, Chandigarh
Updated Tue, 24 Nov 2020 03:56 PM IST
Prime Minister Narendra Modi held talks with the Chief Minister of several states regarding the vaccination of the corona vaccine. During this, Haryana CM Manohar Lal informed the Prime Minister about the preparations of his government.
He said that he has instructed to chalk out a strategy to reach the corona vaccine to the general public. In the first phase, vaccines will be made available to health workers and the most needy people. Since it is not possible to vaccinate all at once.

In the second phase, the necessary service providers will be vaccinated. After this there will be two more stages, in which people will be given corona vaccine based on age.
Haryana has lower mortality than other states
Earlier on Sunday, CM Manohar Lal addressed the people of the state. He had said that adequate facilities are available with the Haryana government. The death rate is also lower than other states. The death rate in Haryana is 1.01 percent while in Punjab it is 3.2 percent. Similarly, the recovery rate in the state is 90 percent and 35 thousand tests are being done daily in the state. The Chief Minister told the people of the state through television that about 32 lakh people have been tested so far in the state at 12.5 percent.
During the sero test, it was found that 14 percent of the people were those who did not even have the test and they have recovered from being positive. The number of such people is about 3.5 million. He said that 28 labs have been made for testing of Kovid-19 in government hospitals of the state and in view of increasing cases, 46 thousand beds have been arranged. In addition, five plasma banks have also been created. He said that so far 3729 people have donated plasma and it has been offered to 2522 people.
Download Amar Ujala App for Breaking News in Hindi & Live Updates. https://www.amarujala.com/channels/downloads?tm_source=text_share

In the second phase vaccine will be given to essential service providers and then there will two phases in which there will be age-wise distribution: Haryana CM Manohar Lal Khattar https://t.co/mkKc3vcID2

– ANI (@ANI) November 24, 2020



www.amarujala.com