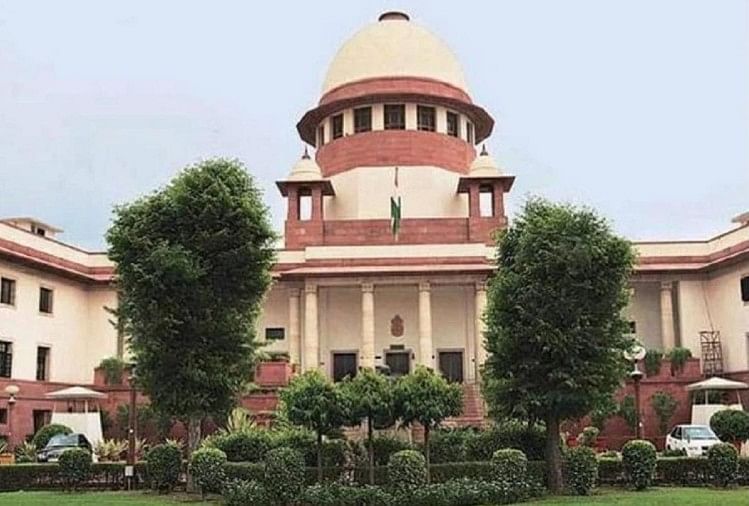 India News
Delhi Riots Supreme Court Rejects Delhi Police Plea Against Bail Order Of An Accused Say No Evidence Against Him – Supreme Court dismisses Delhi Police plea in riots case, this is the whole case
On November 23, 2020 by admin
Amar Ujala Network, New Delhi
Updated Tue, 24 Nov 2020 02:51 PM IST
The Supreme Court on Monday dismissed the Delhi Police's appeal against the bail of the accused for selling SIM on the basis of fake identity card to a student of Jamia Millia Islamia University. It is alleged that the SIM was allegedly used to incite violence in February during protests against the Citizenship Amendment Act (CAA).
A bench headed by Justice Ashok Bhushan dismissed the police's appeal against the Delhi High Court's order of 23 October granting bail to the accused Faizan Khan.

Police had claimed that this SIM card, taken on the basis of fake identity card, was used to coordinate the protests against the Citizenship Amendment Act. The police had registered a case against the accused under the Unlawful Activities Prevention Act (UAPA). However, the High Court said in its order that there is no such allegation against the accused Faizan Khan that he was involved in any kind of terrorist funding or any other activity related to it.
The High Court, while granting relief to the accused, said that the ban on granting bail under the UAPA Act would not apply in this case as the investigating agency did not present anything to show that it was involved in any conspiracy to organize a protest against CAA. Included.
The High Court had ordered the release of Faizan Khan on a personal bond of Rs 25,000 and a surety of the same amount. The police arrested Faizan on July 29 and registered cases against him under the UAPA, Indian Penal Code, Arms Act and Prevention of Damage to Public Property Act.

www.amarujala.com