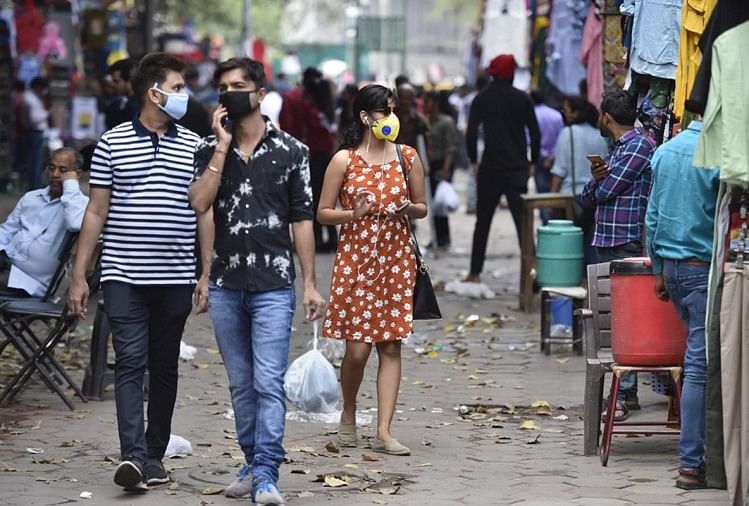 India News
Union Govt To Depute High-Level Central Teams To Uttar Pradesh Punjab Himachal Pradesh For Covid Response – Center alert on corona infection, central teams to be appointed in UP-Punjab-Himachal
On November 22, 2020 by admin
Corona virus (file photo)
– Photo: PTI
The government has become cautious about the growing cases of corona virus in the country. For states where the pace of transition is accelerating, the central government has appointed high-level central teams. These teams will assist in the response and management of the state regarding Corona.
The Union Health Ministry said, 'The central government has decided to depute high-level central teams in Uttar Pradesh, Punjab and Himachal Pradesh to help the states in Kovid-19 response and management. These states are either increasing in active cases or increasing everyday. '

Union Govt has decided to depute high-level Central Teams to Uttar Pradesh, Punjab & Himachal Pradesh to support the States in COVID response & management. These States are either reporting a rise in no. of active cases or demonstrating a rise in daily new cases: Health Ministry

– ANI (@ANI) November 22, 2020
At the same time, 45,209 new cases of Kovid-19 have been reported in the country, after which the total number of infected people increased to 90.95 lakh on Sunday. At the same time, the number of healthy people increased to 85,21,617.
So far 1,33,227 people have died due to corona
According to the updated data released by the Health Ministry at 8 am on Sunday, after the death of 501 more people due to infection in the last 24 hours, the number of dead in the country increased to 1,33,227. The total number of infected persons increased to 90,95,806.
4.85% of active patients in total cases
The number of infected patients being treated remains below five lakh for the 12th consecutive day. The number of people recovering from the infection rose to 85,21,617. The national rate of de-infection of patients has increased to 93.69 per cent, while the death rate from infection has come down to 1.46 per cent. According to the data, 4,40,962 infected people are now being treated in the country, which is 4.85 percent of the total cases.
The number of people infected with Kovid-19 in the country crossed 20 lakh on August 7. After this, it crossed 30 lakh on 23 August and 40 lakh on 5 September. The total number of infected reached 50 lakh on 16 September, 60 lakh on 28 September, 70 lakh on 11 October, 80 lakh on 29 October and 90 lakh on 20 November.
More than 13 million samples tested
According to the Indian Council of Medical Research (ICMR), more than 13.17 crore samples have been tested in the country till November 22, of which 10,75,326 samples were tested on Saturday.
State wise death of so many people
The latest data released on Sunday reported that 501 people died due to infection in one day, of which 111 people died in Delhi. At the same time, 62 people died in Maharashtra, 53 in West Bengal, 25-25 in Kerala and Haryana, 24 in Uttar Pradesh, 23 in Punjab, 22 in Chhattisgarh and 20 in Karnataka.
So far 1,33,227 people have died in the country due to infection, of which Maharashtra has the highest number of 46,573 deaths. This was followed by 11,641 in Karnataka, 11,586 in Tamil Nadu, 8,270 in Delhi, 7,976 in West Bengal, 7,524 in Uttar Pradesh, 6,927 in Andhra Pradesh, 4,595 in Punjab and 3,846 in Gujarat.




www.amarujala.com