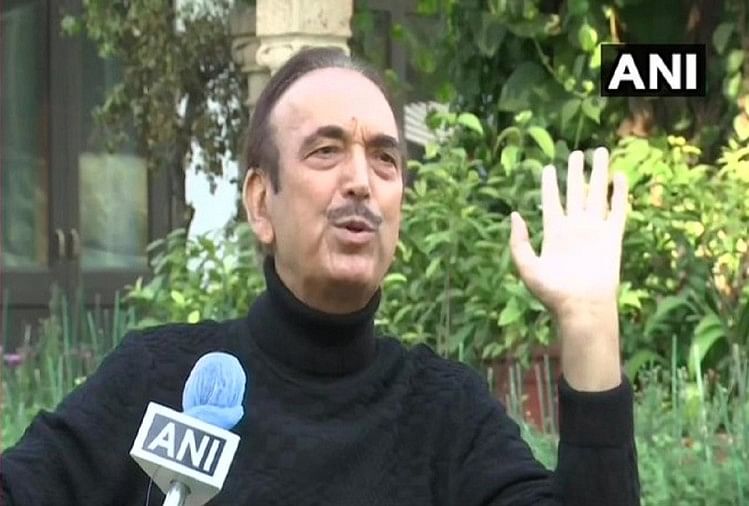 India News
Ghulam Nabi Azad Demanded To Hold Elections In The Congress Party, Says, Now Anyone Gets Any Post – Ghulam Nabi Azad said – 5-star culture among Congress leaders, needs of elections at every level in the party
On November 22, 2020 by admin
News Desk, Amar Ujala, New Delhi
Updated Sun, 22 Nov 2020 06:05 PM IST
Senior Congress leader and Rajya Sabha MP Ghulam Nabi Azad has once again demanded that elections be held in the party. He said that unless there is an election at every level in our party, the party's position is not going to improve.
Questioning the leaders of his own party, he said that some leaders of our party have a 5-star culture. 5-star elections are not contested. The problem with our leaders is that if they get a ticket, they go to 5-star and get booked. Air conditioners will not go without a car, where there is a rough road. Unless we change this culture, we cannot win elections.

He said that our structure is weak, we have to build the structure first. Then any leader will be in it. Just by changing the leader, you will say that it is wrong to believe that the party will change. We have to change the system. He further said that our people have lost connection with people at the block level, at the district level. When an officer is formed in our party, he prints the letter pad, makes a visiting card, he thinks that my work is over, the work should start from that time.
Clean chit to party leadership due to Corona epidemic
Azad said that due to Corona epidemic, I am giving a clean chit to the party leadership because they cannot do much yet. We are still firm on demands. However, they have agreed to most of our demands. If they want to become a national option and revive the party, then our leadership should conduct elections.
No rebellion in congress party
There is no rebellion in the Congress party. Rebellion means to replace someone. There is no other candidate for the post of party president. This is not a rebellion. Our voice is for reforms.
The party ends with a culture of sycophancy
Due to the culture of sycophancy, no party can last long and at the same time it has become the main reason for the downfall of leaders. We should stay away from this culture at all levels. Politics is austerity. Shame on those who join politics for pleasure and money.
In the last 72 years, Congress is at the lowest position so far
In the last 72 years, Congress is at the bottom of the list. The Congress has also not held the post of Leader of the Opposition in the Lok Sabha during the last two terms. But the Congress won 9 seats in the Ladakh Hill Council elections, while we were not expecting such a positive result.

www.amarujala.com