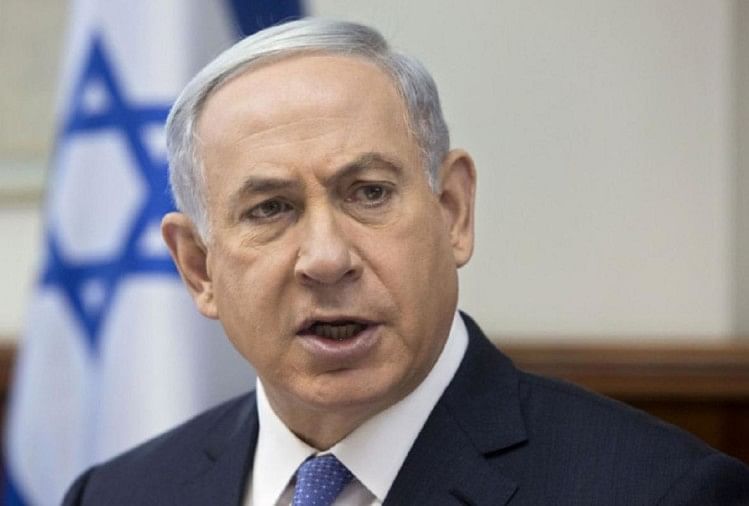 India News
Benjamin Netanyahu Met Saudi Crown Prince Mohammed Bin Salman in Saudi Arabia On Sunday – Netanyahu arrives in Saudi to meet Crown Prince Mohammed bin Salman: Israeli Radio
On November 22, 2020 by admin
World Desk, Amar Ujala, Jerusalem
Updated Mon, 23 Nov 2020 02:52 PM IST
Israeli Prime Minister Benjamin Netanyahu
– Photo: Social Media
Israeli Prime Minister Benjamin Netanyahu met with Crown Prince Mohammed bin Salman of Saudi Arabia on Sunday. During this time he also met US Secretary of State Mike Pompeo who arrived in Saudi. Israel's Cannes Public Radio and Army Radio reported this on Monday. However, so far Netanyahu's office and the US Embassy in Jerusalem did not immediately comment on it.
Indeed, Israel's Haaretz newspaper Avi Shurf published aviation data that showed a business jet traveled from Tel Aviv to the city of Neom, located on the Red Sea coast of Saudi Arabia. Mohammad bin Salman and Pompeo had a scheduled meeting in Neom on Sunday.

Israeli Prime Minister Benjamin Netanyahu (in file pic) secretly visited Saudi Arabia on Sunday and met the Saudi crown prince and US Secretary of State Mike Pompeo, reports Reuters quoting Israel's Kan public radio and Army Radio pic.twitter.com/UKYdumR68A

– ANI (@ANI) November 23, 2020
The powerhouse countries of Pompeii Bay are engaged in persuading Saudi Arabia to follow the steps of their neighbors United Arab Emirates (UAE) and Bahrain, under which the UAE and Bahrain have normalized their relationship with Israel.
However, Riyadh has so far refused to normalize its relations with Israel. Riyadh states that the goals of the Palestinian state must first be addressed before the relationship can normalize. However, Saudi Arabia has allowed Israeli aircraft to fly to Asia by flying from their airspace.



www.amarujala.com