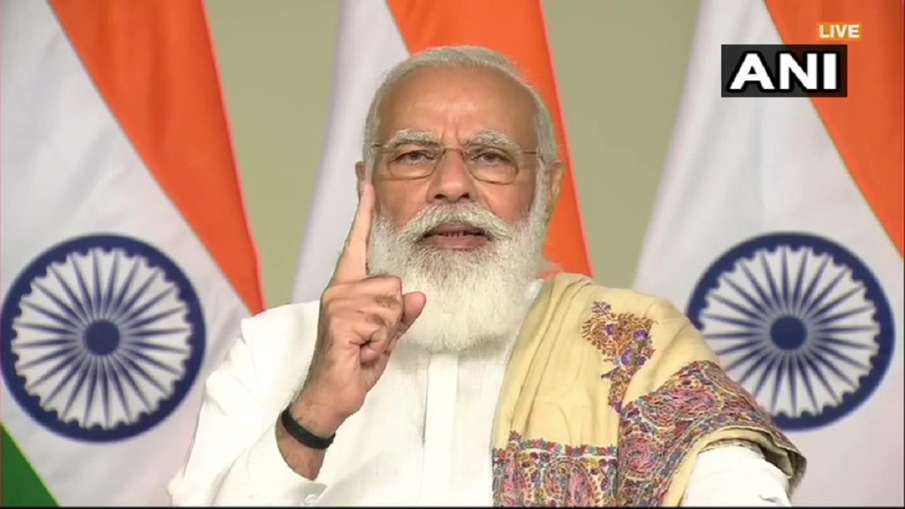 new Delhi. Prime Minister Narendra Modi on Saturday addressed the eighth convocation of Pandit Deendayal Upadhyay Petroleum University in Gandhinagar, Gujarat through video conferencing. PM Narendra Modi during this period inaugurated the 45 MW generation plant of Monocrystalline Solar Photo Voltaic Panel online. Addressing the students, PM Narendra Modi said that today you are entering the industry at a time when due to pandemic, major changes are also taking place in the energy sector of the whole world. In such a situation, there are immense possibilities of growth, entrepreneurship, employment in the energy sector in India. During this time, PM Narendra Modi gave many mantras to the youth to walk the stairs of success in life.
It is not an easy thing to graduate at a time when the world is facing such a big crisis. But your abilities are much bigger than these challenges. What are the problems, more important than what is your purpose, what is your preference and what is your plan?
It is not that successful people do not have problems, but he who accepts challenges, defeats them, solves problems, he succeeds.
You see, the same people are successful in life, the same people do something by which there is a sense of Sense of Responsibility in their lives. Fails are those who live in the Sense of Burden. The sense of Sense of Responsibility also gives rise to Sense of Opportunity in a person's life.
Sense of Responsibility and Purpose of Life are two tracks on which the car of your resolutions can run very fast. I urge you to keep the Sense of Responsibility within you. The power of willpower is immense through the abundance of desires. There is so much to do, your resolutions, your goals should not be sold. Proceed with your commitment.
Today's generation, the youth of the 21st century, will have to move forward with a Clean Slate. The stone streak that remains in the minds of some people, that nothing will change, that line will have to be cleaned. And Clean Heart … Clean Heart means clear intention. The hopes and expectations of the world are from India in the 21st century and India's hopes and expectations are associated with you. We have to walk fast, we have to move forward.



www.indiatv.in