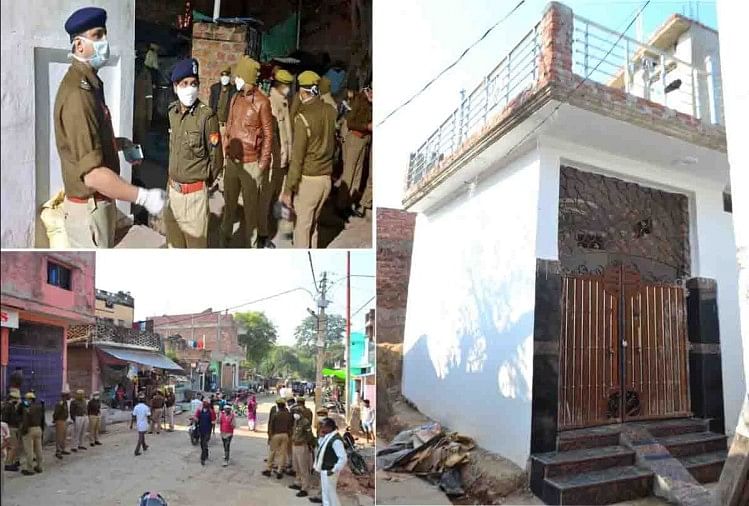 India News
Panic And Chaos Due To Triple Murder In Banda – Sensation, soldier, mother and sister killed by ax with triple murder in Banda
On November 21, 2020 by admin
News Desk, Amar Ujala, Kanpur
Updated Sat, 21 Nov 2020 12:40 PM IST
Mother and sister murdered including soldier in Banda
– Photo: amar ujala
Panic spread from triple murder at Chamaraudi crossroads in Banda, Uttar Pradesh at around 11 pm on Friday. A soldier posted in Prayagraj, his mother and sister were brutally murdered. This incident of triple murder shook everyone. As soon as the information was received, the police senses flew away. Officers arrived at the scene with the force. Four persons wanted in the murder have been arrested, others are being searched.
IG K. Satyanarayana and SP SS Meena reached the spot along with the force and investigated the incident. It is said that the soldier Abhishek Verma was posted in Prayagraj. His family lives on the road leading to Aliganj from Chamraudi crossroads. Abhishek had a dispute with his cousins ​​over dumping in the sewers. The attackers carried out the incident with ax and sharp weapons.

The accused are said to be neighboring cousins. There was a dispute about the accumulation of sutures in the drain. The deceased soldier also made a complaint at the police post, Kalukuan, but no action was taken. Mother Rama Devi (50) and sister Nisha (22) were murdered. All three have been killed with an ax.
Tonight on the murder of 3 people in Chamaraudi district Banda igchitrakoot Visiting the spot was immediately visited by Dham enclave Banda, 02 persons wanted in the murder have been arrested and others are being searched. @Uppolice @dgpup @ADGZonPrayagraj pic.twitter.com/FcaNi2WnOa

— IG Range Chitrakoot (@igchitrakoot) November 20, 2020



www.amarujala.com