Former Vice President Hamid Ansari has been in the limelight many times for his statements. There is a statement about Muslims feeling insecure in India or not attending the program on Yoga Day. Ansari also came up for discussion because of his statement about singing Vande Mataram. The latest statement is linked to nationalism and religious fundamentalism. On the digital release of Congress leader Shashi Tharoor's new book 'The Battle of Belonging', Ansari said that "Kovid is a very bad epidemic, but before that our society had fallen prey to two epidemics – religious bigotry and aggressive nationalism." He also said that patriotism is a more positive concept than religious fundamentalism and radical nationalism. " Hamid Ansari's statement on social media is being criticized. However, this is not new for Ansari. He has been in the shadow of controversies many times before. A look at Ansari's conflicting statements.
He said on Vande Mataram, 'I am Indian, enough is enough'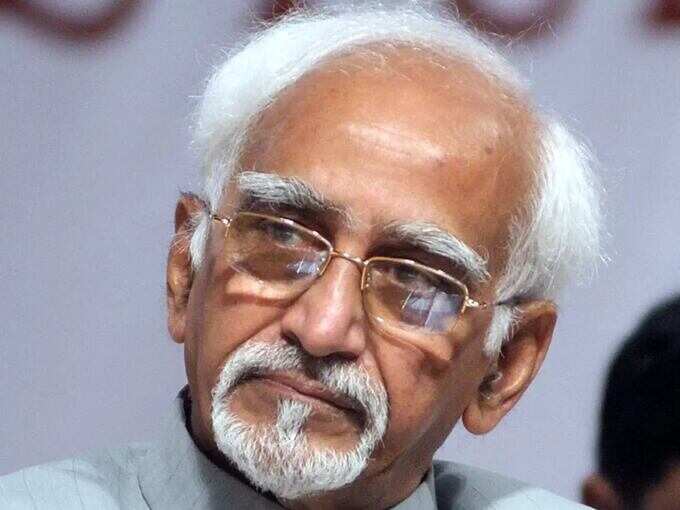 Three years ago, when the Supreme Court made the national anthem mandatory before every film, and the Madras High Court ruled on 'Vande Mataram', when Ansari's statement was disputed. He said, 'The courts are a part of society. So what the courts say is often a reflection of the environment of the society. I would call it a feeling of insecurity … It is useless to show my nationalism day and night … I am an Indian and that is enough. He said this on the last day as the Vice-President.
There was a lot of ruckus among the Muslims on the matter of restlessness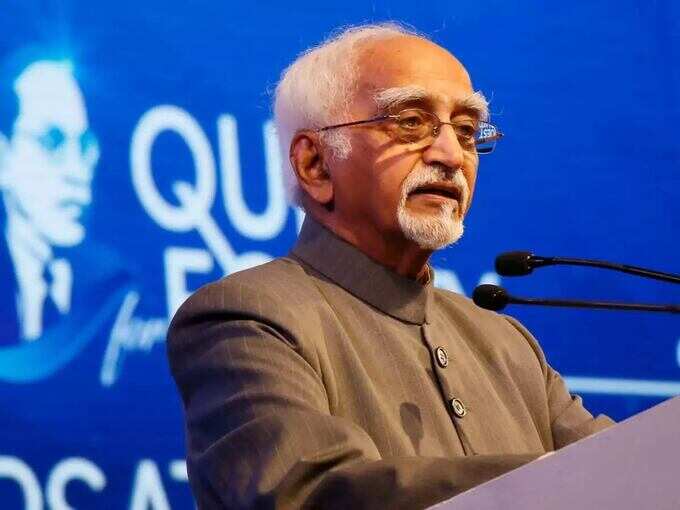 As the Vice-President, Hamid Ansari, in the last days of his term, termed the 'atmosphere of acceptance' as a threat and said that there is a feeling of discomfort and insecurity among the Muslims of the country. Asked if he agrees that there is a kind of skepticism in the Muslim community and the kind of statements being made against those people, he is feeling insecure, Ansari said, " Yes, this assessment is correct, which I hear from different circles of the country. I heard the same thing in Bengaluru. I heard this in other parts of the country as well. I hear more about this in North India. There is a feeling of restlessness and feeling of insecurity at home.
Ansari also jumped into the portrait of Jinnah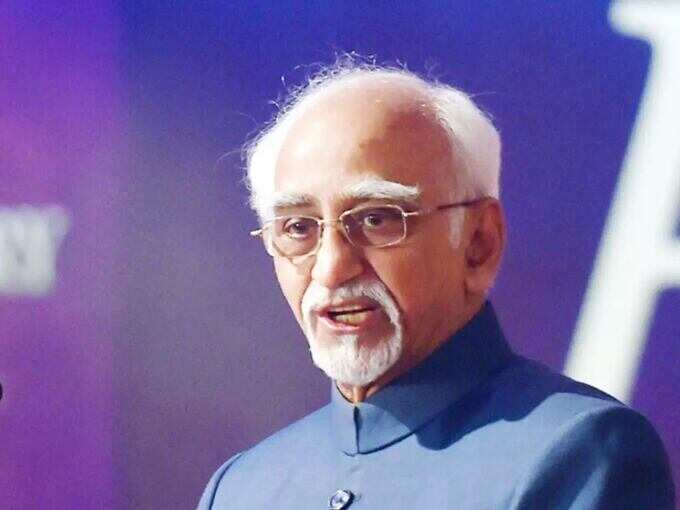 In Saal 2018, there was a dispute over the portrait of Mohammad Ali Jinnah at Aligarh Muslim University. Violence took place among students of anti-ideology. After which Ansari gave his support by writing a letter to the President of AMU Students' Union. Ansari had alleged that the entire incident was a well-planned conspiracy. He claimed that protesters were present near his guest house.
Sharia courts have been advocated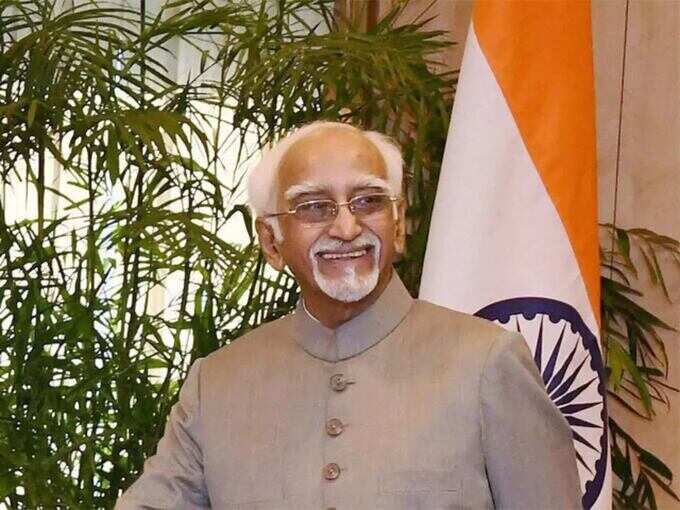 In 2018, Ansari raised controversy by making statements in favor of Sharia courts. He said, "People are confusing social practices with the law. Our law is that every community can have its own rules. Personal law in India applies to marriage, divorce, adoption and inheritance. Every community Has the right to run its own private law. "
Controversy over participation in PFI program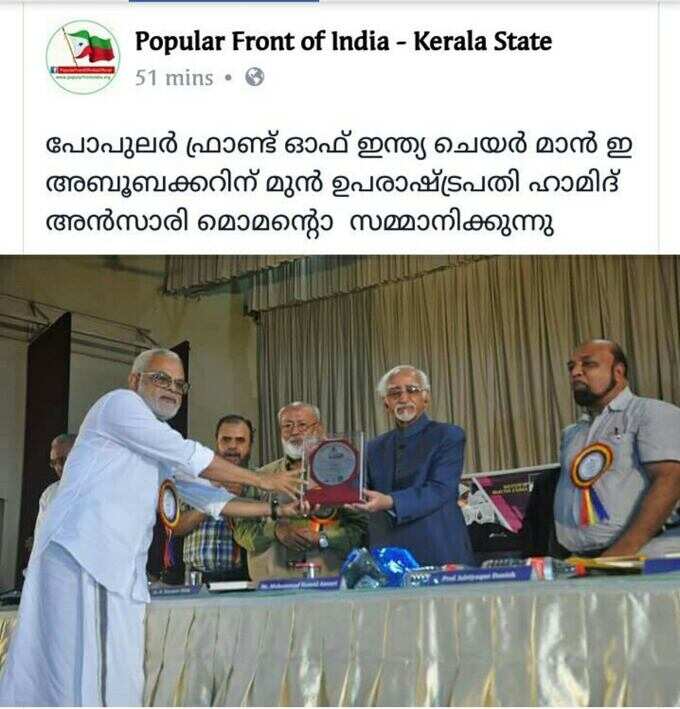 In 2017, Ansari attended a program of the radical organization Popular Front of India (PFI), which led to his criticism. The PFI was then accused of involvement in 'Love Jihad'. The BJP had asked Ansari to apologize for his involvement in the PFI program. Later Ansari said that he had gone there as a government guest and no one had told him about the presence of PFI. PFI is the same organization whose involvement in the violence in Delhi this year has been revealed.
Shariq did not attend the program on Yoga Day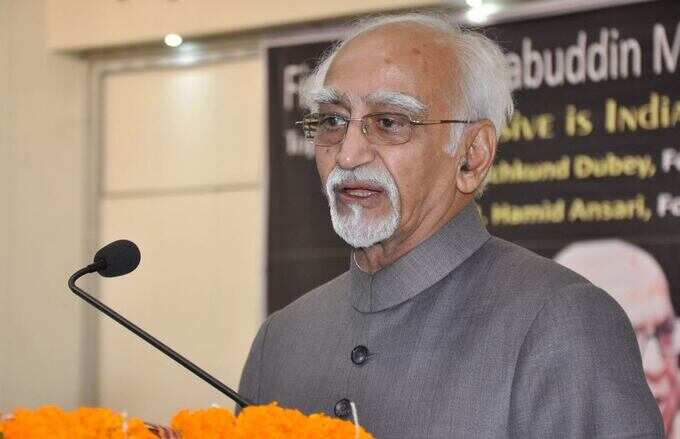 On June 21, International Yoga Day is being celebrated on the initiative of Prime Minister Narendra Modi. On the first Yoga Day in 2015, the event took place in more than 190 countries. The program took place on the Rajpath in India. All Union Ministers including President Pranab Mukherjee, Modi attended but Ansari did not participate. Even at the residence of the Vice-President there was no event. Ram Madhav, the then BJP general secretary, had questioned it, but later deleted the tweet saying that he came to know that Ansari was ill. However, his office later said that he had not been invited to the yoga program. Despite this, however, there was considerable criticism of Ansari for not participating in the program.
The national flag was not saluted and invited disputes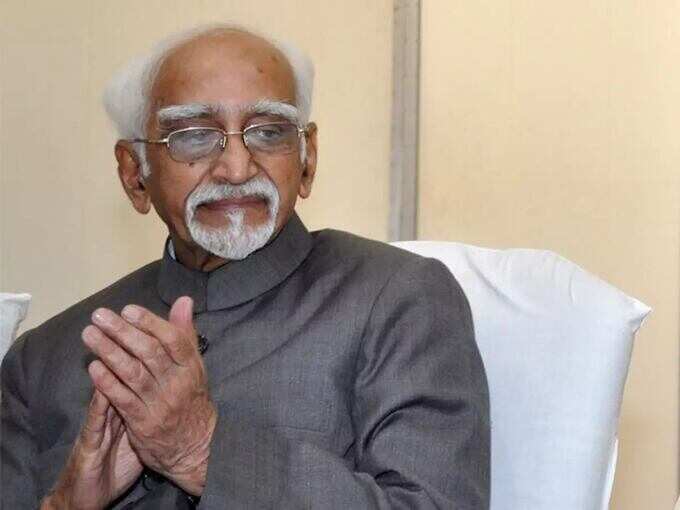 At the 2015 Republic Day celebrations, there was a lot of controversy over Ansari unfurling the national flag and not wearing a salute during the national anthem. The then US President Barack Obama was the chief guest. Under the protocol, only the President is required to do salute but Modi and the then Defense Minister Manohar Parrikar were seen to be doing salute. Under flag code one should only do the salute when it is in uniform. Modi, Ansari, Obama and Parrikar were not in uniform, so there was no need to salute them. But Ansari could avoid the whole controversy by doing a salute.

navbharattimes.indiatimes.com