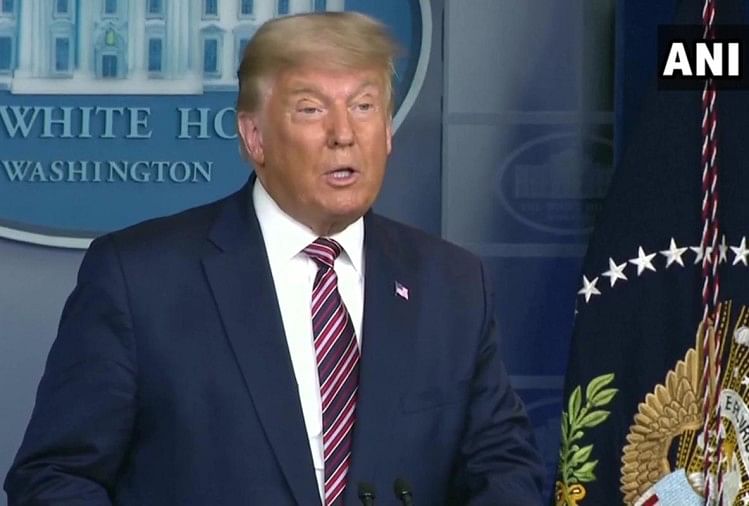 India News
Donald Trump Challenge to Election Results Hits Hardest at Black Voters – Trump again questions election results, blames black voters for defeat
On November 21, 2020 by admin
World Desk, Amar Ujala, Washington
Updated Sat, 21 Nov 2020 07:22 PM IST
US President Donald Trump is still waiting for the White House. Even after the presidential election results are out, he hopes for a miracle. However, now it is difficult, but not willing to accept the trump. The voting of black voters has played an important role in the election results. In such a situation, Trump has now blamed his defeat on these black voters.
Trump says the reason for the reversal is related to invalidation of ballot papers in Philadelphia, Detroit and other Democrat cities. Let us know that after the election results from almost every US state, people associated with Trump's campaign are targeting only those places which are most likely to be fraudulent.

There has also been a lot of criticism about the president's incumbency and comments on racial discrimination. Trump's lawyers have not presented any evidence of widespread fraud in court. They have had little success in this matter so far in view of legal challenges. At the same time, Katrina Pearson, a senior consultant for the Trump campaign, said in defense that the purpose is to protect the vote of every legal voter, including black voters, by defending the integrity of the election. He said that the most irregularities have occurred in the most populous and majority Democrat areas.
He said Trump had more support from the black community in total votes than any candidate in the modern history of the Republican Party. "Democrats have used and abused the vote of black voters for their own political gains for decades, and their behavior proves that nothing has changed," Pearson said.
Significantly, the people of Donald Trump's campaign are trying to change the results in the major states, and that's why Trump met with Republican lawmakers in Michigan on Friday. Trump met with Senate leader Mike Shirke and House Speaker Lee Chatfield in the White House, who said they had no information that would change Michigan's electoral outcome.
Trump has also suffered a setback in Georgia. It has also become a state to formally declare its result. He has been severely criticized by many Republican leaders, including Senator Mitt Romney, after Trump's statement about the Michigan decision. He has said that it cannot be imagined that any outgoing US President had done such undemocratic work to remain in power.

www.amarujala.com