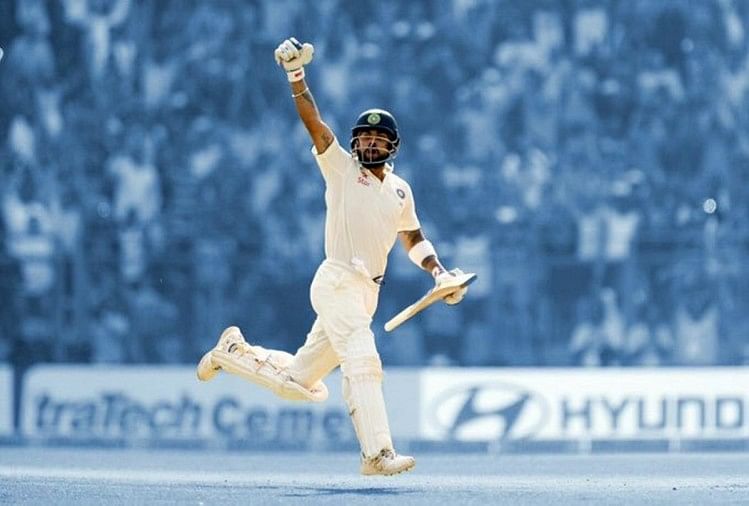 India News
Australian all-rounder Marcus Stoini Cautious about Virat Kohli, Said- He Is Going To Be A Father, This Time Will Be Extra Motivated
On November 21, 2020 by admin
Sports Desk, Amar Ujala
Updated Sat, 21 Nov 2020 10:37 PM IST
Marcus Stoinis is now ready to play against India after performing brilliantly all-round in IPL 2020. Prior to that, Stoinis shared his experience with Team India captain Virat Kohli. Stoinis said that Virat Kohli gives 100 percent of the time on the field and his team is preparing in the same manner to deal with the challenge of the Indian captain.
According to 'ESPincricinfo', Stoinis said, 'Don't worry about Virat. He gives his everything in every match. There will probably be additional motivation, but I don't think there is any additional motivation beyond 110 percent. '

He said, 'Let's see. I am sure he will be ready to go to India. He is going home for the birth of his child, which in my opinion is the right decision. So I am sure he will be extra inspired. ' Stoinis said coach Justin Langer and his team would have full strategy to counter the Indian captain, one of the best batsmen in white ball cricket. He said, 'Certainly we are aware of our strategies. We have worked on such a scheme in the past, and many times the plan was not successful and he managed to score runs.
After performing brilliantly in the IPL, Stoinis is now ready to do the same against India. He said, "Hopefully I will keep that rhythm, things have not changed much."

www.amarujala.com