News Desk, Amar Ujala, New Delhi
Updated Fri, 20 Nov 2020 08:56 AM IST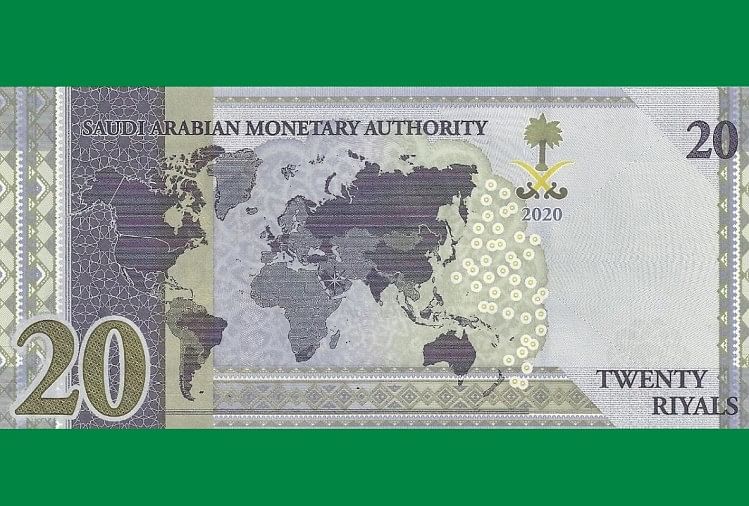 The dispute was on this new note of 20 riyals issued by Saudi Arabia.
– Photo: Twitter
Saudi Arabia has settled the dispute with the wrong map of India. In fact, he has withdrawn his 20 riyal note on which the wrong map of India was published. Also, the printing of this banknote has also been stopped. In fact, this note showed undivided Jammu and Kashmir and Ladakh separately from India, to which India had strongly objected. After this, Saudi Arabia decided to withdraw this note. Please tell that this banknote was issued by Saudi Arabia for the G20 Summit, which was withdrawn before the summit. Significantly, this time the G20 Summit is headed by Saudi Arabia.
This was the whole matter

According to the information, Saudi Arabia issued a new note of 20 riyals. It had the logo of King Salman and G20 Saudi Summit on one side. On the other hand, there was a global map of G-20 countries. In this map, the whole of Jammu and Kashmir including Pakistan Occupied Kashmir and Gilgit-Baltistan was shown separately from India. After this, Indian Ambassador Ausaf Saeed raised the issue with Riyadh on 28 October.
India gave this information
Foreign Ministry spokesman Anurag Shrivastava has informed about this decision of Saudi Arabia. He said that the issue was discussed with Saudi Arabian authorities. This was discussed with Saudi officials in Riyadh as well as in New Delhi. They have stated that the banknote with the wrong map has been withdrawn.
This note was not to come in circulation
According to an India Today report, Saudi Arabian officials claim that this 20-rial banknote was taken out as a souvenir of the G20 summit. This currency was not for practice. As such, he has been withdrawn.
G20 summit will start from November 21
Significantly, the 15th G20 summit will begin on 21 November. The event will run till 22 November. The 15th G20 Summit will be chaired by the King of Saudi Arabia. The theme of this summit is set to 'realize 21st century opportunities for all'. Explain that due to corona infection, this time the G20 conference is being organized in a virtual way.

www.amarujala.com