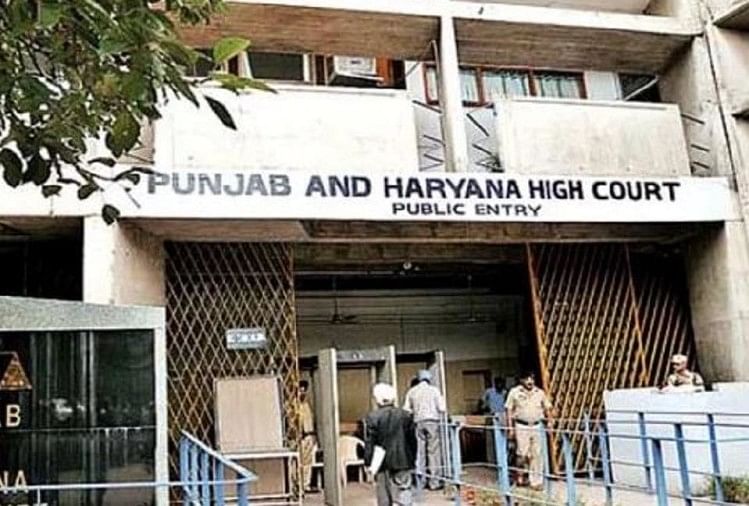 India News
Punjab and Haryana High Court Said – Marriage among Children of Uncle-tau, Maternal Uncle and Aunt Is Illegal
On November 20, 2020 by admin
Amar Ujala Network, Chandigarh
Updated Sat, 21 Nov 2020 02:04 AM IST
Punjab and Haryana High Court
– Photo: Amar Ujala
The Punjab and Haryana High Court has said that marriage between the first cousin (uncle-tau, maternal uncle and aunt's children) is illegal. The court made this remark while hearing the petition in which the petitioner wants to marry the daughter of his father's brother (uncle).
A case has been registered against a 21-year-old youth under Section 363 (kidnapping) and 366A (possession of a minor girl) of the IPC at Khanna City-2 police station in Ludhiana. He filed a petition in the High Court and requested for anticipatory bail. During the hearing of the petition, the counsel for the Punjab government opposed the bail plea, contending that the girl was a minor. Her parents had filed an FIR that her and the boy's father are close brothers.

At the same time, the young man's lawyer told the court that the petitioner had filed a petition with the girl. In this, both had requested to protect life and freedom. During the current hearing, the file of this petition was summoned in the court. This petition stated that the girl is 17 years old and the petitioner had argued in the petition that the two are in consensual relationship. The petition also stated that the girl's date of birth is August 2003 and when the petition was filed on September 3, 2020, the girl's age was 17 years 14 days. In this, the girl feared harassment by both her parents. It was also said on behalf of the girl that her parents only love sons and she has been completely ignored. So she has decided to stay with her friend.
The court disposed of this petition on September 7 directing the state that protection should be provided to the young man and the girl if there was any danger of any danger. However, the judge made it clear that the order would not protect the petitioners from legal action in the event of any violation of law.
Justice Arvind Singh Sangwan said after hearing the current petition, "I think even in the present petition, the petitioner has not disclosed the fact that she is the real cousin of the girl." This petition states that when the girl turns 18, they will marry. But even then it would be illegal.
Next hearing in january next year
Opposing the young man's bail plea, the state government's counsel said that the petitioner has at this time hidden the matter of being a cousin. They cannot marry each other under the Hindu Marriage Act. For this reason, the consensual relationship also has no meaning. To this, the counsel for the petitioner demanded time to file an answer. The court adjourned the case till January next year.

www.amarujala.com