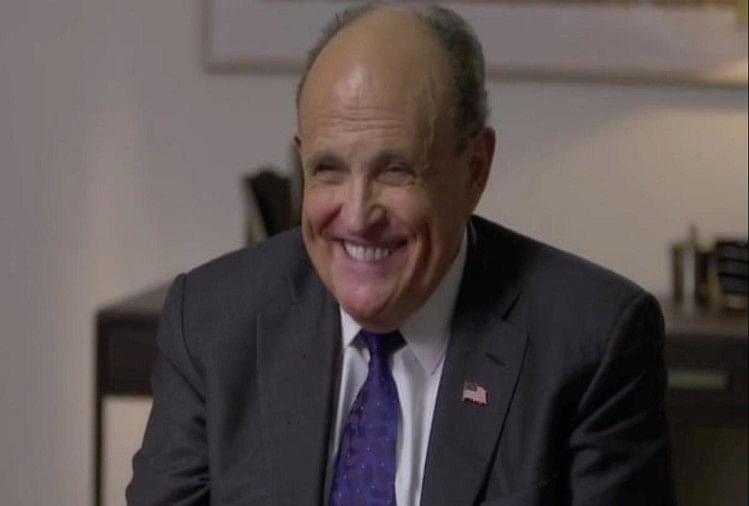 India News
President Donald Trump Lawyer Rudy Giuliani's Embarrassing Video Viral Mocking Social Media Users
On November 20, 2020 by admin
World Desk, Amar Ujala, Washington
Updated Fri, 20 Nov 2020 7:09 PM IST
US President Donald Trump's lawyer, Rudy Giuliani, was embarrassed during a recent press conference due to hair dye flowing from his head. At the same time, Rudy Giuliani is being trolled on social media for another such mistake.
After the hair dye, now another embarrassing video of Trump's lawyer Rudy Giuliani is going viral on social media. In this video it appears that Rudy Giuliani cleaned the nose before the napkin and then wiped the face with the same napkin. Social media users are trolling Trump's lawyer over this video.

oh my god I missed this pic.twitter.com/OGFzvC80Fy

— Tim Hogan (@timjhogan) November 19, 2020
Rudy Giuliani held a press conference on Thursday in conjunction with several legal advisors to the Trump campaign, alleging massive voter fraud in the 2020 US presidential election. When he alleged mass coordinated voter fraud during the press conference, dye was dripping from his hair. Actually, where Rudy Giuliani was holding a press conference, it was very hot. He was sweating. During this, his dye started coming out with sweat. Social media users caught it and started making fun of it.
— ✏️Pencil of the Court✏️ (@CourtPencil) November 19, 2020
Just in case you needed a case study on how Covid-19 and other infectious diseases spread …

🤦🏽♀️#WreckItRudy#TrainwreckChallenge https://t.co/6CafFfmuxk

— JA McCoy (@MogulNoir) November 20, 2020



www.amarujala.com