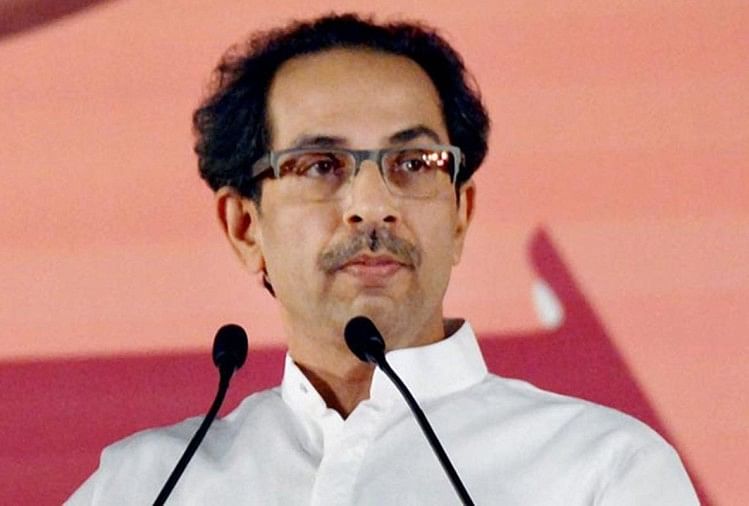 India News
Maharashtra government can stop flight and trains between Delhi and Mumbai due to Coronavirus – Maharashtra government contemplating shutting down air-train service between Delhi and Mumbai
On November 20, 2020 by admin
Digital Bureau, Amar Ujala, Mumbai
Updated Fri, 20 Nov 2020 09:54 PM IST
Maharashtra Chief Minister Uddhav Thackeray (File Photo)
– Photo: PTI (File)
The second wave of Corona virus in Delhi has created panic in the country's financial capital Mumbai. In view of the increasing number of corona patients in Delhi, the Maharashtra government may soon ban aircraft and train services between Delhi and Mumbai. Meanwhile, it has been decided to close schools in Mumbai and Thane till 31 December to prevent the corona epidemic.
State Chief Secretary Sanjay Kumar has said that the Maharashtra government is considering a proposal to discontinue aircraft and train services between Delhi and Mumbai as a precautionary measure in view of the corona infection. As of now, no decision has been taken on this. Because the opinion of the Ministry of Aviation and Ministry of Railways about this is also necessary. The final decision will be taken only after talks with the concerned authorities. According to ministry sources, Chief Minister Uddhav Thackeray has instructed the officials to hold discussions with the officers of all the concerned departments in this context and apprise them of the situation.

Meanwhile, the railway has tweeted and said that no decision has been taken to cancel the train between Mumbai and Delhi. At the same time, Mumbai Airport has also denied reports of air traffic stop between Delhi and Mumbai. Significantly, Mumbai has seen the cruel face of Corona virus. Mumbai had become the major hotspot of Corona in the country, which has now been controlled to a great extent. But for the last two days, the number of corona infections has been steadily increasing in the rest of Maharashtra including Mumbai. Therefore, an exercise to prevent a possible second wave of corona virus has been started in Mumbai.
Second wave of corona in Maharashtra will be very expensive: Rajesh Tope
Maharashtra Health Minister Rajesh Tope has also been upset by Corona's havoc in Delhi. He said on Friday that if the second wave of corona virus came in Maharashtra, it would be very expensive for all. Although people have in mind that there will not be a second wave of corona in the state, fear still remains. Tope said that corona infection is on the rise in Delhi and Kerala. This has come due to social distance and non-adherence to the rule of masking. Therefore, the people of the state should have been cautious in view of the corona infection in Delhi and Kerala.

www.amarujala.com