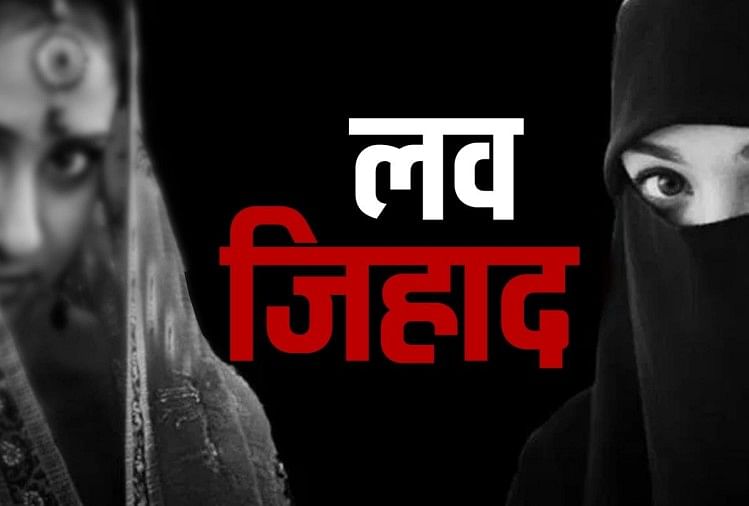 India News
Madhya Pradesh: Draft of Law to Stop Love Jihad, Family Court Will Have the Right to Cancel Marriage
On November 20, 2020 by admin
News Desk, Amar Ujala, Bhopal
Updated Fri, 20 Nov 2020 12:09 PM IST
To stop love jihad in Madhya Pradesh, the state government is introducing a new act, 'Madhya Pradesh Freedom of Religion Act -2020'. Its draft is almost ready. Under this law, there is a provision for a five-year sentence if a fresh case of Love Jihad is caught. Apart from this, the Family Court will be given the right to cancel such marriages which have already taken place.
Relatives have to complain

Provision of family court is being made in this new act of Madhya Pradesh. The old Acts made in the year 1968 will be abolished, but in this, a relative must first complain that this episode and marriage is related to the Love Jihad case. The court will then take a final decision. The decision of the Family Court can be challenged in the High Court.
Assembly to be presented in cold session
It is being told that soon the draft will be finalized and sent to the Law Department for testing. After this, the committee of senior secretary will discuss it. After cabinet approval, it will be introduced in the winter session of Madhya Pradesh Legislative Assembly. The act will also refer to marriage by temptation, coercion, fraud, deception.
Madhya Pradesh will be the second state to enact this law
Madhya Pradesh will be the second state to have its own act to stop love jihad. Earlier, Uttarakhand has made this law. The process is currently underway in Uttar Pradesh. The government is also studying important provisions of Uttarakhand.
If the officer is found guilty, he will also be sentenced to 5 years
In this act, it will be the burden of proving their truth on the young man that they are not doing it forcefully, nor is it love jihad.
If the officer uses his office to get such a marriage, he will also be sentenced to five years. For example, SDO, Thanadikari or others.
If the love is proved to be jihad and the procedure is to be done, the Home Department will decide about such cases. Currently, this is the provision in the IT Act or Section 153 (a), which are related to communal dispute.
In case of marriages with love jihad on the complaint of parents, siblings or blood, the family court will have the right to annul the marriage.
If a matter is related to conversion, then the family will have to apply a month in advance. If any priest, maulana or pastor is involved in this work, then he also has to give notice to the district administration a month in advance. Otherwise there will be a five-year sentence.
If a case of Love Jihad comes to the fore and it is proved that a facilitator or someone has provoked, he will be as guilty as the main accused. Its sentence is also for five years.

www.amarujala.com