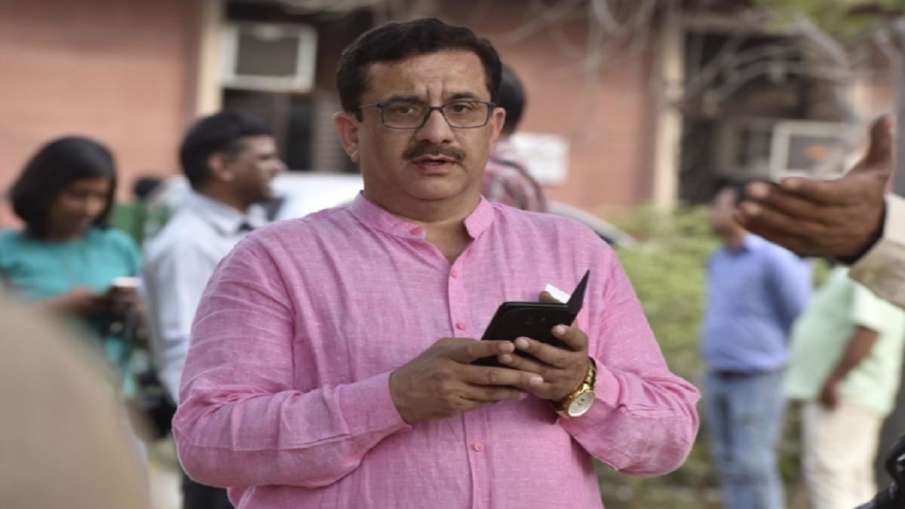 new Delhi: The CBI has registered 2 cases against Wasim Rizvi and others, former chief of the Shia Waqf Board of Uttar Pradesh, over alleged discrepancies in the sale, purchase and transfer of properties. The CBI has taken the action on Thursday evening based on the cases registered at Hazratganj police station on March 27, 2017 and a case lodged at Prayagraj in 2016.
The first FIR was filed on the complaint of Tausiful Hassan who alleged that he was the 'Mutavalli' (caretaker) of a plot in Kanpur, yet Rizvi and his associates Vijay Krishna Somani, Naresh Somani, Ghulam Rizvi and Waqar Raza Denied them their right.
The CBI has registered a case of betrayal and criminal intimidation of a public servant on Rizvi and four others. In another case, complainant Sudhank Mishra accused Rizvi of illegally building shops in Imambara on Old GT Road, Allahabad. Was. Based on this, a case of criminal encroachment was registered on Rizvi. The state home department had recommended a CBI probe into the case in October 2019. Wasim Rizvi continued to hold the Shia Waqf Board even after Yogi Adityanath's government came to power in the state in 2017, but could not return to the Waqf Board after his term was completed on 18 May 2020.
Prayagraj case
The first case on Wasim Rizvi is of illegal construction in Prayagraj in the year 2016. As chairman of the Shia Central Waqf Board, Imambara Ghulam Haider Tripolia on Rizvi, Old GT Road, Prayagraj is to illegally construct shops. When the complaint was made in this case, after inspection on May 7, 2016, the Regional Engineer had stopped the illegal construction by demolishing the old building. Later, construction work was started again. A four-storey market was erected at Imambara Ghulam Haider. An FIR was filed against Wasim Rizvi on 26 August 2016 for violation of Waqf laws against it, but no action was taken against Wasim Rizvi on behalf of the administration.
Lucknow case
The second FIR against Wasim Rizvi was registered on 27 March 2017 at Hazratganj Kotwali, Lucknow. At that time, the BJP government was formed under the leadership of Pradesh Yogi. The case was related to scams in the records of land recorded in the Shia Waqf Board in Sikandra in Kanpur countryside and threatening Mutavalli Tausiful. Rizvi and Waqf Board officials are accused of canceling the registration of Waqf's property in Kanpur with Rs 27 lakh and missing papers from the journal. CBI's Anti Corruption Branch of Lucknow has registered an FIR under sections 409, 420 and 506 of IPC. In this, Naresh Krishna Somani and Vijay Krishna Somani have been nominated in addition to former President Wasim Rizvi, Shia Waqf Board Administrative Officer Ghulam Syedan ​​Rizvi and Waqf Inspector Walker Raza. Apart from this, Wasim Rizvi alone is named in the FIR registered in connection with the Waqf scam in Prayagraj.
Know what is waqf board
The Waqf Board was formed in the year 1964 by the Government of India under the Waqf Act 1954. It is a legal body that aims to oversee the correct maintenance and use of Islamic buildings, institutions and land in India. Waqf includes both movable and immovable properties. It also includes shares of companies, goods of immovable properties, books and money.
Input agency



www.indiatv.in