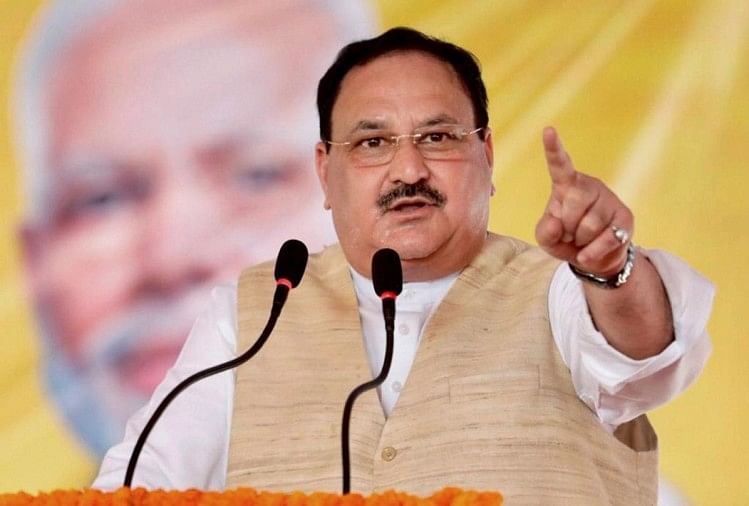 India News
Jp Nadda Meeting With Bjp Newly Announced State In Charges – Advice to the new state in-charges of Nadda, stay active and prepare for the next elections
On November 19, 2020 by admin
JP Nadda (File Photo)
– Photo: PTI
Bharatiya Janata Party national president JP Nadda on Thursday held the first meeting with the in-charge of the states formed in his new team. During the meeting, Nadda asked them to make extensive visits to their respective areas and focus on continuing the organizational activities.
According to party sources, Nadda asked all the state in-charge to be more active in their respective states, but the emphasis was more on those in-charge of the states where assembly elections are due next year. He advised such in-charge to work with special energy.

Explain that in the BJP, general secretaries, vice presidents and secretaries are given the responsibility of various states. In party language, he is called in charge. The main function of the in-charge is to act as a link between the leaders of the states and the central leadership. Their suggestions are important in political decisions.
Assembly elections to be held in five states next year
The meeting, through video conference, took place at a time when assembly elections are due in West Bengal, Kerala, Assam, Tamil Nadu, and Puducherry next year. In the meeting, BJP organization general secretary BL Santosh also gave a presentation to the in-charge about his role and future action plan.
Nadda last week handed over the charge of the states and union territories to the party's central officials. Currently, the BJP is trying to get power in Bengal, where it is yet to win. After a good performance in the last Lok Sabha election, the party has emerged as a strong force there.
The BJP is in power in Assam and there it is a challenge to save power. Tamil Nadu also has elections next year. The regional parties have dominated the politics there. The wheel of state politics has been revolving around the DMK and AIADMK. At present, the AIADMK occupies state power.

www.amarujala.com