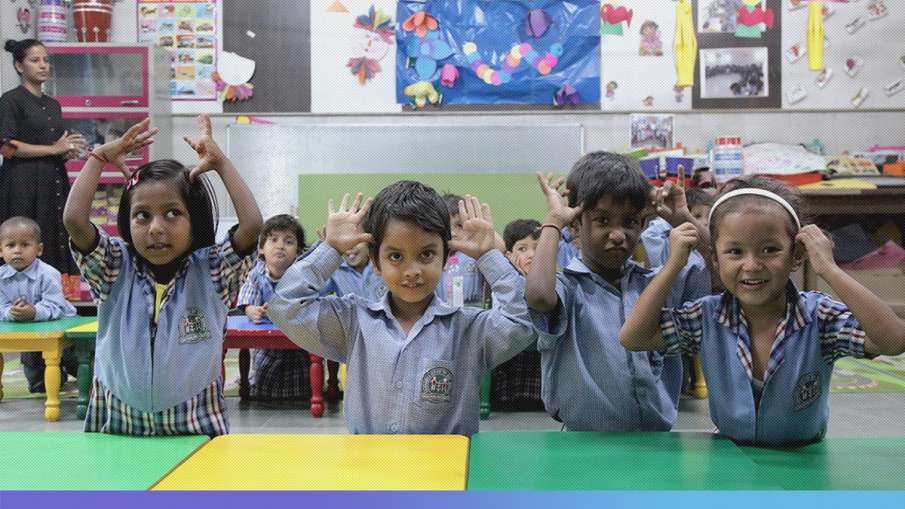 new Delhi: Happiness of Delhi government schools is being discussed in the prestigious educational institutions of the world. Deputy Chief Minister Manish Sisodia attended the online discussion organized by Harvard University on Happiness Kurikulam in Delhi. He said that we have created a curriculum that prepares our students to be students and think well throughout their lives. The Deputy Chief Minister said that the Happiness Curriculum is not an ethical education program that teaches students about moral values. It focuses on developing the students' mindset so that students adopt values ​​in their lives, attitudes and behavior.
This online panel discussion was held during the International Education Week of the Harvard Graduate School of Education (HGSE). The theme was Social and Emotional Education through Happiness Curriculum. The panel discourse was attended by Fernando Rimsers, Ford Foundation Professor of Practice in International Education based at HGSE and Dr. Anil Teotia, Chairman of the Happiness Kurikulam Committee. Richa Gupta, co-founder of Labhaya Foundation, moderated the discussion.
During the discussion, Sisodia said in response to a question regarding the outlook regarding the development of Happiness curriculum, "I am just a politician who thinks that education is the only way to improve society." He said, "My Believes that politicians should work as assistants of education through better education. " Sisodia said that education is the only tool available that can improve society, and give us a society that we all dream of.
He said that education is being used globally to reduce unemployment and poverty. But even now, education has not been properly utilized towards solving many human problems facing the society. Manish Sisodia said that in the successful model of education around the world, students have been strengthened professionally, but they are not strengthened emotionally. The Happiness curriculum works towards building a holistic mindset and self-confidence towards caste and religion, making students more self-aware.
The need to understand social and emotional learning programs around the world was emphasized during the discussion. Sisodia said that the Happiness curriculum provides children with a toolkit to scientifically understand their emotions and behave accordingly. This is the science of emotions because once children are able to recognize their feelings well, they can grow up to become better human beings.
He said that the role of Happiness curriculum is important in developing the mentality of students as well as teachers. This helps them to adopt these moral values ​​in their behavior. Our effort is to prepare the students to become lifelong students in the outside world after coming out of school. Meanwhile, Prof. Reimer praised Manish Sisodia's vision, saying that the Happiness Curriculum proved to be very helpful in tackling the huge challenge of capacity building among teachers and such classes are very influential in all schools of Delhi Government.
Prof. Reimer said that today the world is moving towards an uncertain future due to the corona epidemic. In such a situation, we must question the objectives of education in depth. He said that teachers have an important role in developing a sense of morality in students and compassion for others, and the Happiness Curriculum is a major step in this direction.



www.indiatv.in