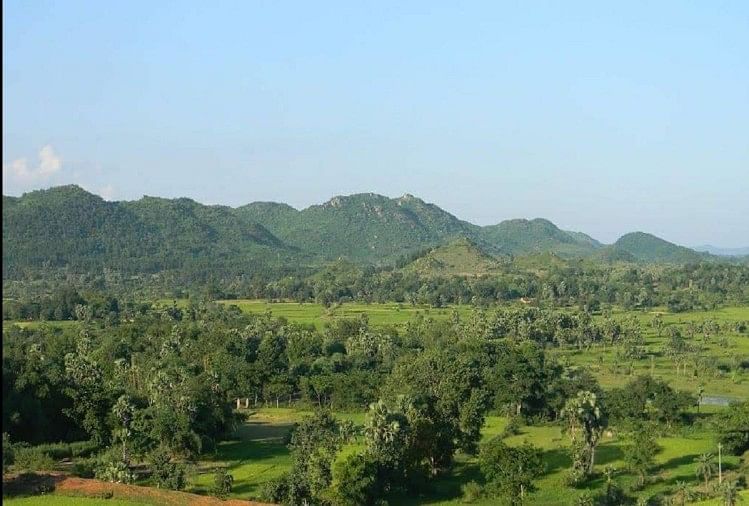 India News
Jammu Kashmir Government to Implement Forest Rights Act – People living near forests in Jammu and Kashmir will now get rights to use forest land
On November 18, 2020 by admin
In Jammu and Kashmir, scheduled tribes and traditionally people living around forests will be legally empowered to use forest land. This right will be used for constructing houses, farming and livelihood upto a specified extent. Rights will be inherited. Beneficiaries will not be able to transfer these rights to someone else.
The state government is going to implement the Forest Act 2006 and related rules. The Act aims to complete the record of forest rights by 31 March 2021. This act is being implemented after 14 years in Jammu and Kashmir. Chief Secretary BVR Subrahmanyam held a meeting with departmental officials on Wednesday to review the implementation of the Forest Rights Act 2006 and the rules.
After the Jammu and Kashmir Reorganization Act 2019, it is being worked on by the Department of Tribal Affairs and the Department of Forest Ecology and Environment from October 2020. Since 2006, the Forest Rights Act has provided for the rights of forest dwellers across the country. This central act was not implemented in Jammu and Kashmir for the last 14 years.
For the first time the rights of forest dwellers have been recognized in the state. The survey of claimants will be completed by 15 January 2021 to assess the nature and extent of rights claimed by the Forest Rights Committees at the village level, which will then be submitted to the respective sub-divisional committees.
Sub-divisional committees will complete the process of investigation of claims and preparation of records for forest rights by or before 31 January 2021. Similarly, district level committees will consider the records and approve forest rights by 1 March 2021. An appropriate review mechanism will be established to monitor and review the procedures associated with the Act.
Will be able to use forest land for farming and livelihood
Under the Act, forest dwellers, scheduled tribes and other traditional forest dwellers will get rights on forest land for housing or own farming and livelihood purpose. Ownership, utilization, collection use and disposal of small forest produce, eligibility of seasonal resources etc. will be done.
One hectare land approved for government scheme
The Act provides that on the recommendation of the Gram Sabha, up to one hectare of forest land can be used for schools, hospitals, small water bodies, rainwater structures, minor irrigation canals, vocational training centers, non-conventional energy, roads, traditional sources, government facilities. Can be changed for the purpose of development.
Cultural and natural heritage will be preserved
The Act also empowers holders of forest rights and gram sabhas to protect wildlife, forests, biodiversity, catchment areas, watersheds and other ecologically sensitive areas. It will be ensured that destructive practices affecting the cultural and natural heritage of forest habitat ST and other traditional forest dwellers are not implemented.
Four level committees will be formed
Four level committees will be formed to implement the Forest Rights Act. The state level monitoring committee, district level committee, sub divisional level committee and forest rights committee will work in this.

www.amarujala.com