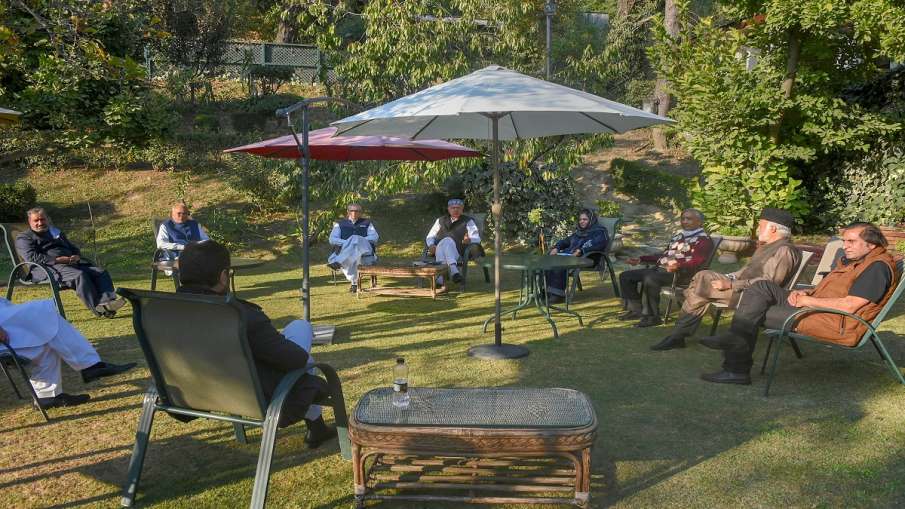 new Delhi. The Congress is back on foot after the Union Home Minister and senior Bharatiya Janata Party leader Amit Shah attacked the Congress Party over the Guptkar Alliance in Kashmir. Congress party leader Randeep Singh Surjewala has issued a statement saying that the Congress party is not a part of the 'Gupkar Alliance'. He said that in the days of lying, spreading fraud and creating new illusions, it has become the face-character of Modi government. It is a matter of shame that the Home Minister of the country Shri Amit Shah is making false, misleading and mischievous statements on Jammu, Kashmir and Ladakh, bypassing his responsibility for national security.
Releasing the statement, Randeep Singh Surjewala said, "Amit Shah should explain why the BJP formed the government in Jammu and Kashmir along with the PDP they are criticizing?" Attacking the BJP, Surjewala said that Amit Shah should also explain why the BJP government came from the jail in Jammu and Kashmir by releasing infamous terrorists Maulana Masood Azhar, Mushtaq Ahmed Zargar and Ahmed Omar Saeed Sheikh, and whether the same militant 26 / Not responsible for the Mumbai terror attack of 11?
Randeep Surjewala said that the Congress party would never accept that any harm to the national identity, integrity or tricolor. The Congress is proud of the sacrifice of its leaders. The Congress will never tolerate the country's internal affairs or foreign interference in Jammu and Kashmir. Amit Shah and the Modi government should learn a new lesson in patriotism, as their mother-in-law RSS did not hoist the national flag at RSS headquarters even after 52 years of independence.
Let us tell you that before the local body elections in Jammu and Kashmir on Tuesday, Union Home Minister Amit Shah on Tuesday secretly declared the manifesto alliance (PAGD) as a "nefarious global alliance" which wants to return to the era of terror and unrest with Congress. . In a series of tweets, Amit Shah called the PAGD a "clandestine gang" and alleged that he wanted the intervention of foreign forces in Jammu and Kashmir. He said, "The Congress and the Guptagar gang want to bring Jammu and Kashmir back to the era of terror and unrest. By removing Article 370, we want to take back the rights we have given to the Dalits, women and tribals there. That is why the people of the country are rejecting him from everywhere. "



www.indiatv.in