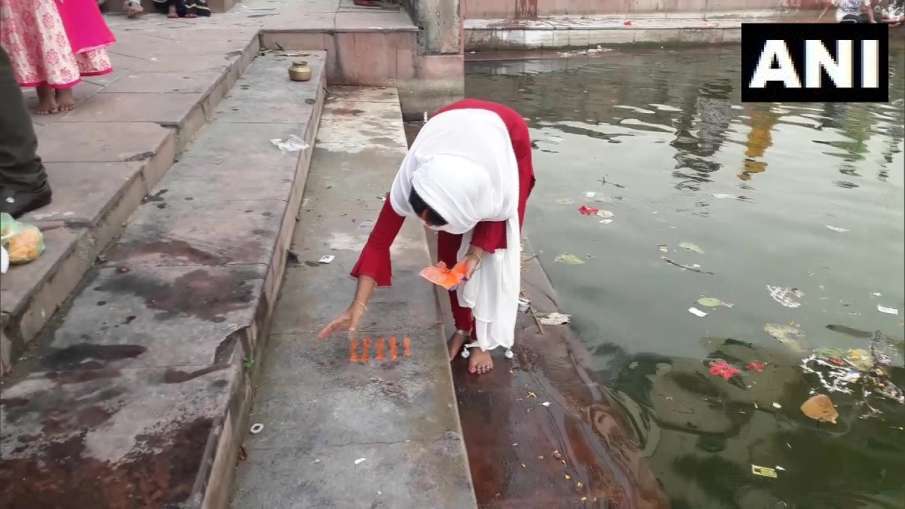 new Delhi. Chhath festival is being celebrated in Delhi amidst the havoc of Corona. Meanwhile, the Delhi High Court refused permission to celebrate Chhath Puja at public places such as ponds and river banks in the capital in view of the ever-spreading Corona infection. The High Court upheld the Delhi government's decision to celebrate Chhath Puja, saying that granting permission could prove to be a reason for the rapid spread of Corona virus infection.
UP government issued these guidelines regarding Chhath
In view of the Corona crisis, the Yogi government of Uttar Pradesh has issued a guideline for Chhath Puja. During this, strict security instructions have been given. Additional Chief Secretary Home Avnish Kumar Awasthi, while issuing instructions on behalf of the government, said that social distancing should be followed at worship sites, two yards and masks must be used in all programs.
He has said that the organizer of the event will also be responsible for following the instructions of social distancing during any kind of event. It has been said in the instructions that on the occasion of the festival of Chhath to be celebrated on November 19 and 20, women should be encouraged to celebrate this festival at home or near home as much as possible. Apart from this, proper arrangements have been made to provide Arghya at the traditional places along the ghats and to make proper arrangements for the flow of water.
Earlier, in view of Chhath festival, Chief Minister Yogi Adityanath gave instructions to complete all the arrangements including cleanliness of the Ghats in time. The Chief Minister has said that Chhath festival reflects our feelings towards everyone along with public faith. This festival, celebrated with full sattvikta and spiritual purity, is also a festival of social harmony. In a meeting held at his government residence, Chief Minister Yogi reviewed the preparations being made in connection with the organization of Chhath festival. He said that during the current Kovid period it is necessary to be very careful during the festivals and festivals.
Director General of Police Hitesh Chandra Awasthi has directed to strictly follow the guidelines of Kovid-19 at the Ghats on the occasion of Chhath Puja. It is said that proper lighting arrangements and arrangement of divers should be ensured on rivers and ponds. Along with the deployment of traffic policemen, instructions have also been given to install public address system at Chhath places of worship. The DGP has said that especially women policemen should be dressed in plain clothes and close watch should be kept on the laments.



www.indiatv.in