PM Modi and CM Yogi
– Photo: Amar Ujala
Preparations for the Lucknow University Centenary celebrations are in the final stages. The list of events and guests to be held during the ceremony has been finalized. When the Chief Minister of the state Yogi Adityanath will start the ceremony, Prime Minister Narendra Modi will be present in the closing ceremony.
Live Vice Chancellor Prof. Alok Kumar Rai told in a press conference on Tuesday that the ceremony will begin on November 19 and will run till November 25. Kumar Vishwas, Malini Awasthi, Anoop Jalota, DJ Narayan and Salim Arif will perform during the ceremony. During this time the present students along with the former students will also present cultural programs.

Cricketer Suresh Raina will also grace the ceremony. VC said that along with Chief Minister Yogi, Deputy Chief Minister Dr. Dinesh Sharma will also be present on the occasion, while Defense Minister Rajnath Singh has approved to come on the last day. The Prime Minister will be present virtually and the postal stamp, coin, coffee table book and documentary will be released on the same occasion. Pro. Rai said that the one-week event will include street plays, Art Fest, Science Fest, Literary Fest including street plays, heritage walk and sports competitions. Museums located in various departments of the university will also be open to the public during this function. The university campus will also be open for school children and youth one week. They will be able to come here and see the historical heritage, building and museum of the university.
Live streaming of all programs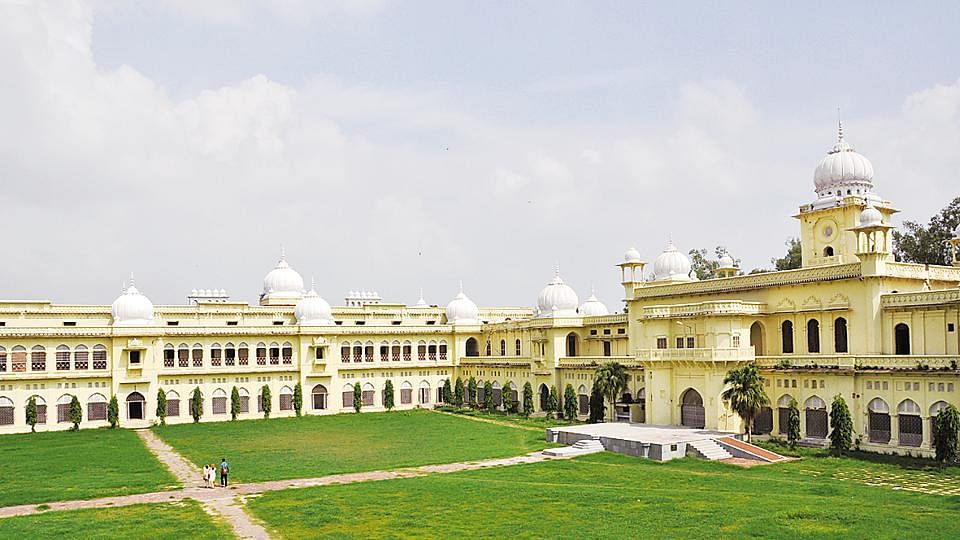 Symbolic picture
The VC stated that all events will be live-streaming during the ceremony. In this way people will be able to connect to the events here without visiting the campus. People will be seated one seat each in Malaviya Auditorium to follow Kovid-19.
Raj Bhavan sent five names for honorary degree in convocation
Laviv has sent five names to the Raj Bhavan to confer an honorary degree at the convocation this year. After getting permission from Raj Bhavan, one of these names will be stamped. Lavi confers an honorary title to a distinguished figure every year in his convocation. This year, Lavivi is holding a convocation in subtle form on 21 November during the Centenary celebrations in the wake of Corona. 15 medals will be given in it. Governor Anandiben Patel will deliver the convocation address.
Outline programs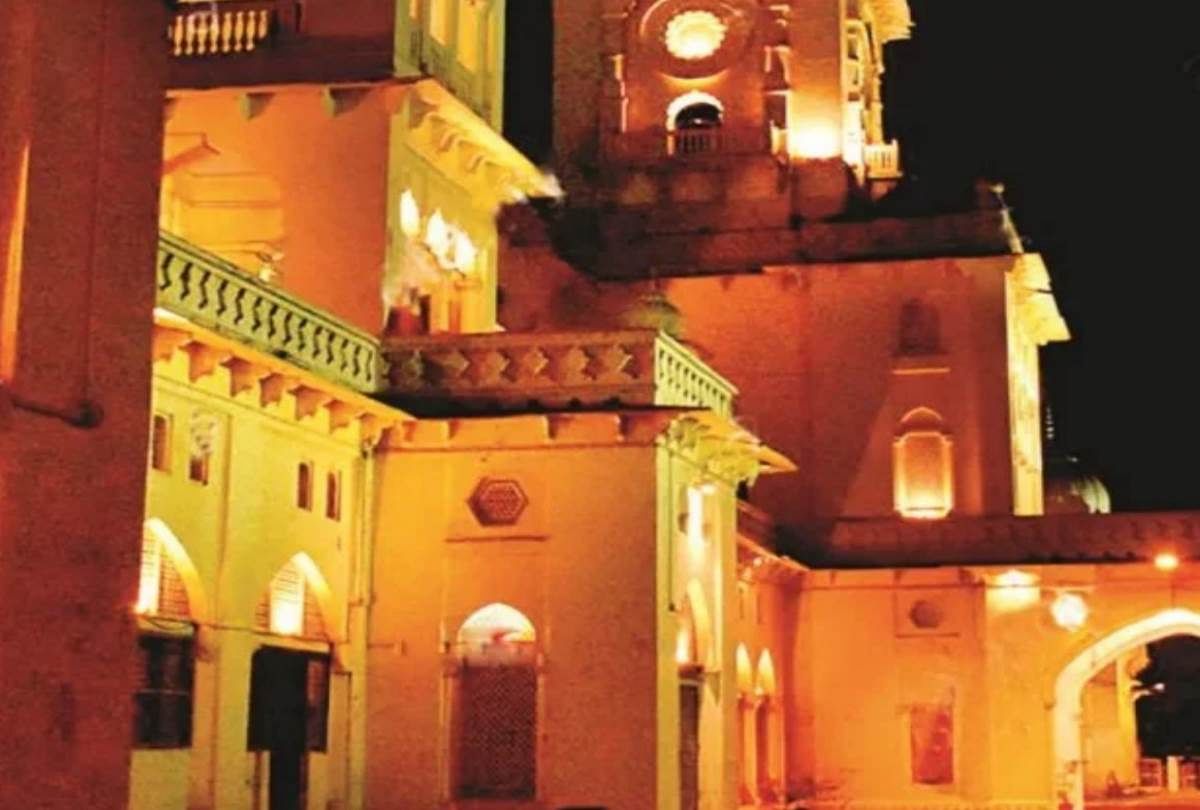 Lucknow University
– Photo: Amar Ujala
19 November
Opening ceremony from 11 am to 12 noon. Introducing the heritage at 12:30 am, literary festival inaugurated with international seminar, Roshan outpost of Awadh – Padmashree Malini Awasthi and Yatindra Mishra – 5:30 pm.
20 November
Yoga Camp – Inauguration (Shiva Ji Sports venue) Faculty of Arts, Science, Commerce and Education Sciences at 7.30 am. Sports Festival – Inaugural Basket Ball Match Alumni Current Students 08.30 am, Volleyball match at 10.30 am. Vigyan Utsav – Inaugurated campus in front of Hindi Department at 11.30 am. Reading from the past by literary festival Salim Arif and Sathis at 2:30 pm. Kala Utsav inaugurated at 03.30 pm, Ramlila, Yash Chauhan and Sathi at 05.30 pm.
21 November
Yoga Camp (Faculty of Law Campus) at 7.30 am. Convocation ceremony from 11:00 am, inauguration of Art Museum (Tagore Library) and Happy Thinking Laboratory. Science & Arts Festival – 11.00 am to 4.00 pm. Football match- 1.00 pm. Nukkad Natak- Launching Noon 2.00. Literary Festival (Literary Festival) KISSAGOI-'DASTAN-E-TAMANNA-E-SARFAROSHI 'Presentation of Himanshu Bajpai- 02.30 pm. Kathak presentation by Dr. Kumkum Dhar at 05.30 pm. Presentation by current students at 06.30 pm.
See-program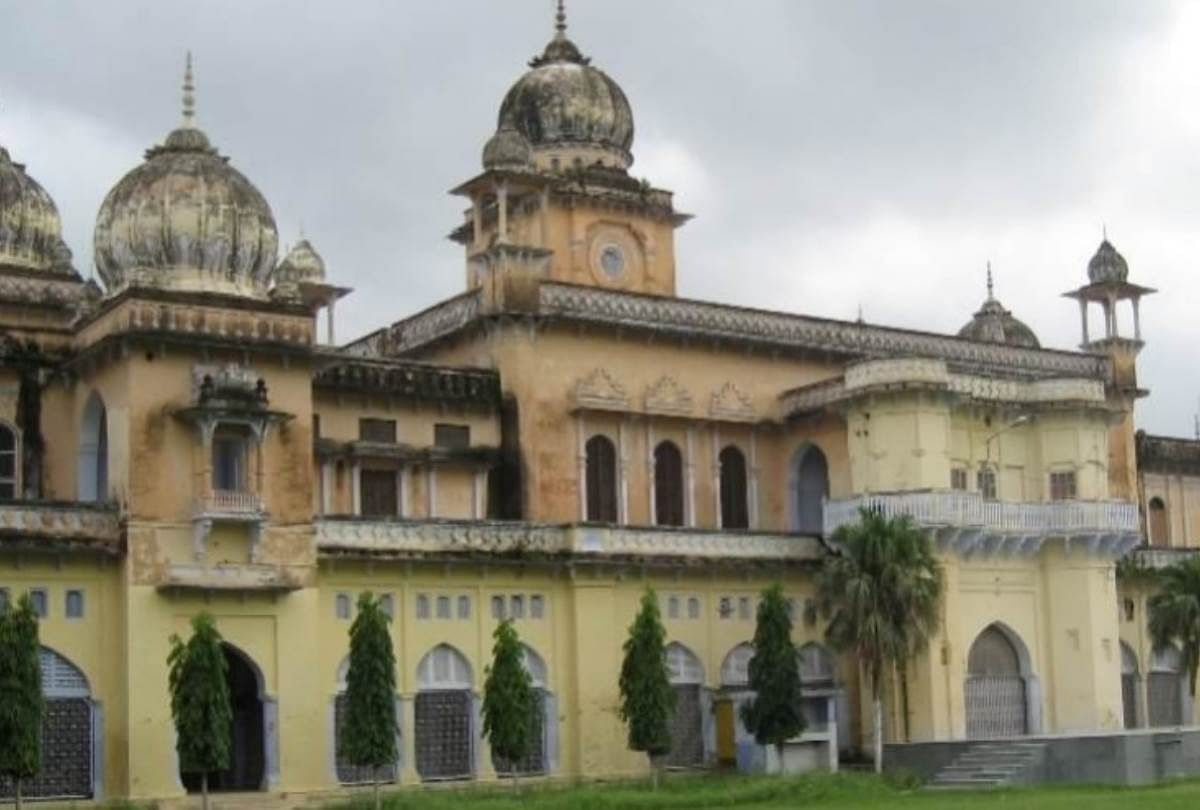 Lucknow University
– Photo: amar ujala
22 November
Central Walk to Raj Bhavan at 6:30 am, arrival at Raj Bhavan at 7.30 am. Yoga Camp (Muktakashi Manch, College of Arts) at 7.30 am, Plantation by students at 8.30 am. Introducing Heritage- 9.30 am. Science and Arts Festival 11.00 am to 4.00 pm. Introduction to the museum 11.00 am to 2.00 pm. Nookad Natak-12.00 noon. Literary Festival (Malaviya Auditorium) – Anabhim statement by Anupam Kher – 02.30 pm. Paasa '(theatrical performance) Director: Salim Arif, Poetry of Pawan Varma: Yudhishthira and Draupadi translated, archived and dramatized by Gulzar – 5.30 pm.
23 November
Yoga Camp (Courtyard, Government Ayurvedic College, Chowk) at 7.30 am, Introduction to Heritage at 9.30 am. Science and Arts Festival from -11.00 am, Introduction to the museum – 11.00 am. Nookad plays at 1.00 pm, Hockey matches at 1.00 pm. Literary Festival – Entertainment presented by Pankaj Prasun: Sangam of science satire and poetry (Malaviya Auditorium) – 2.30 pm. Atal Bihari Vajpayee Smriti Sandhya, poem recitation by Kumar Vishwas at 5.30 pm.
24 November
Athletics – 6.00 am, Yoga Camp (Unani College Campus) – 7.30 am, Introduction to Heritage – 9.30 am, Science & Arts Festival – 11.00 am, Introduction to Museum – 11.00 am, Nookkad Natak 12.00 pm, Literary Utsav Abhinav Sanskrit Kavi Sammelan – 2.30 pm, Presentation of Alumni Conference- D.J. Narayan and Anoop Jalota – 4.30 pm.
25 November
Yoga Camp (Administrative Building, Second Campus) – 7.30 am, Literary Festival (Malaviya Auditorium) Poetry recitation by teachers and students of the University at 11.30 am, Foundation Day celebration at 04:30 pm.
read ahead
Live streaming of all programs

www.amarujala.com