Highlights:
WHO Chief issues warning amid news on corona vaccine
WHO Chief said – Corona epidemic will not end worldwide with just vaccine
Vaccine has to be used with the currently available medical options
Geneva
During the transition period of Corona, even though there has been good news about its treatment vaccine from all over the world, the World Health Organization has once again issued its warning about it. WHO Chief Tedros Adhanom has said in his warning that even if a corona vaccine is made, it alone will not be able to eliminate the epidemic.
WHO Chief Tedros Adhanom said that no matter what vaccine was made in the world, it alone would not stop the corona epidemic. Tedros said that the vaccine will be used with all the methods that are being used. But it is not the case that after the vaccine is replaced all the treatment systems, which are still in use.
'Kovid vaccine to be given to first health workers'
Tedros Adhanom also talked about the supply chain of the Corona vaccine and said that if the vaccine is manufactured, it will be initially given to health workers. After this, the preference of other people of the population will be decided. It is definitely that after the introduction of the vaccine, we will be able to reduce the number of deaths due to corona in the world and our health system will improve.
Corona's End Closer … Moderna Claims – Our Vaccine 94.5% Effective In Handling Epidemics
Continued monitoring: WHO
Tedros Adhanom warned that there would be a substantial chance of infection spreading despite the introduction of the vaccine. The WHO chief said that even after the vaccine arrived, people would need to monitor, test them, isolate them if symptoms were found.
Many vaccines are effective in treatment
Let us know that after the passage of about 8 months of the Corona period, now positive signs are started in the direction of vaccine manufacture worldwide. On Monday itself, the biotech company Moderna has been told that the drug being prepared against Corona is 94.5 percent effective in preventing the disease. This claim is being made on the basis of clinical trial analysis. Earlier Pfizer's vaccine has also shown more than 90 percent effect against this epidemic. It is believed that the US can give emergency approval to two vaccines by December. With this, 60 million doses of vaccine will be available by the end of this year (end of 2020).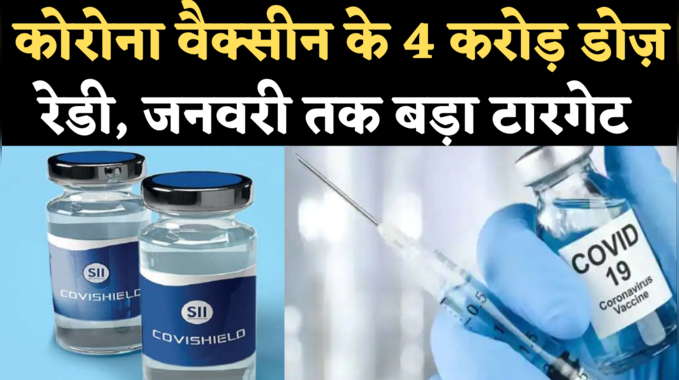 SII prepares 40 million doses of corona vaccine, big target by January
Serum Institute also gave good signs
On the other hand, Adar Poonawalla, CEO of Serum Institute of India, the world's largest vaccine manufacturer, has said that India could get 100 million doses of Corona vaccine being developed by UK pharmaceutical company AstraZeneca by December.

navbharattimes.indiatimes.com